Killing the Snake: How Counterfeiters Can Be Found and Eliminated
Tuesday, Oct 8, 2019 - 7:00 pm to 9:00 pm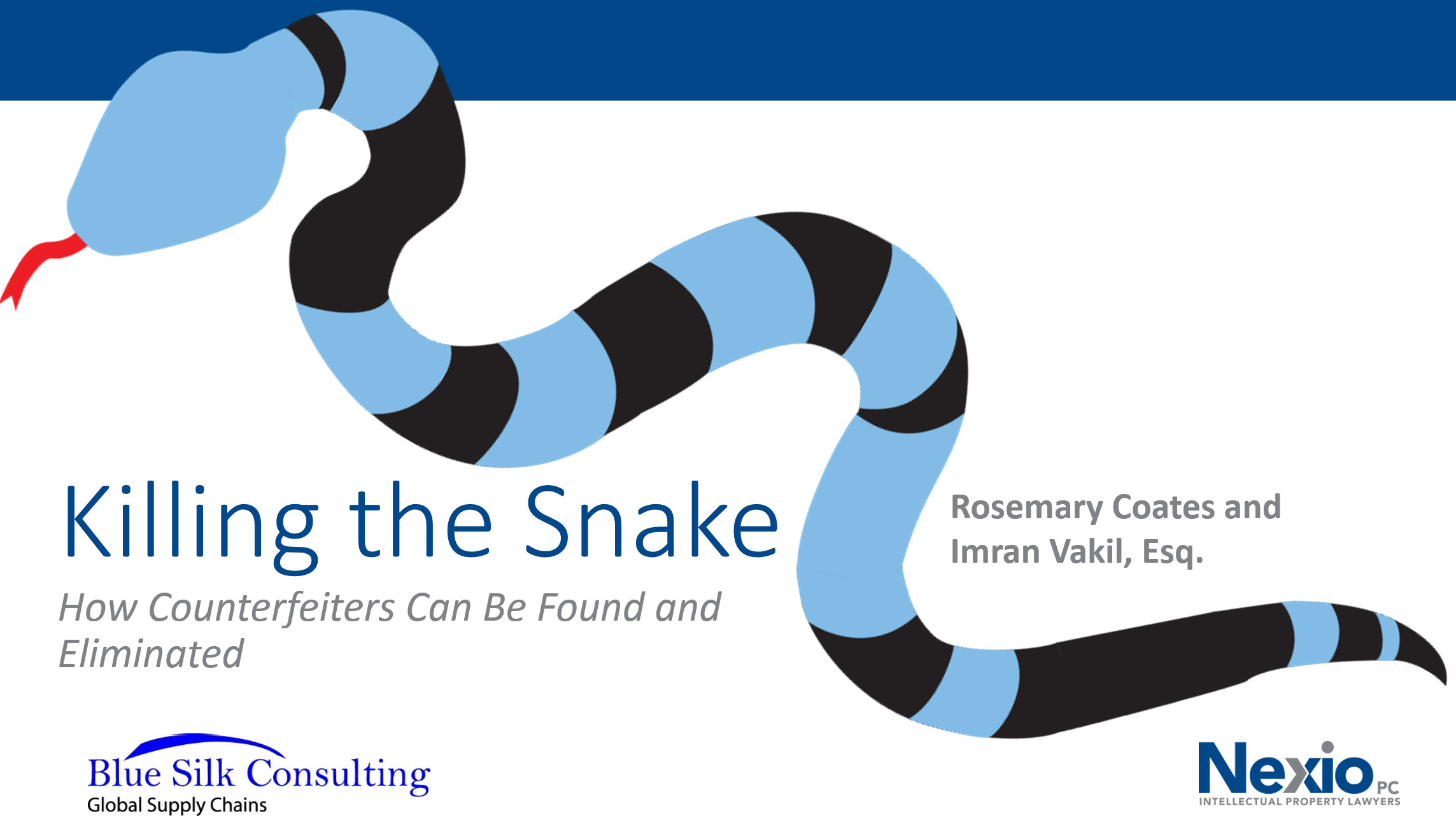 This event is free!  
All attendees MUST register using the

form below.
---
According to the 2018 Global Brand Counterfeiting Report, global product counterfeiting "has reached $1.2 trillion," … and that is only what has been caught and reported. To put that in perspective, that's about 1.2% of everything sold worldwide. Left unmitigated, there is a 1 in 20 chance of a consumer purchasing counterfeited electronics, cosmetics, apparel/footwear, medicine, or food/beverage!
This talk will describe how owners of brands and intellectual property are losing billions of dollars in revenue every year to counterfeiters, and how companies go about catching counterfeiters and make them go away: the process is like killing a snake – the tail, the body and the head. Consumers are being deceived, and this deceit can often have dangerous consequences.
Finding and fighting counterfeiters is hard work and may be a relentless task – but protecting your inventions, brands, and trademarks, and ultimately a company's revenue is critical to maintaining a brand's value. The best anti-counterfeiting strategies employ technology and a team of multi-discipline professionals, usually led by a legal team.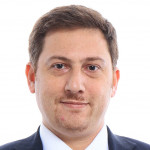 About the speaker, Imran F. Vakil
of
Nexio PC
Imran F. Vakil is an intellectual property lawyer, business litigator, and Managing Attorney at Nexio PC. Having been attorney of record in over four hundred state and federal cases, TTAB actions, arbitrations, and mediations, Imran has expertise in the litigation of trademarks, trade dress, copyrights, trade secrets, patents, unfair competition and commercial disputes.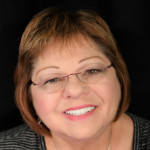 About the speaker, Rosemary Coates of Blue Silk Consulting

Rosemary Coates is an Expert Witness for legal cases involving global supply chain matters. She is also the President of Blue Silk Consulting, a Global Supply Chain consulting firm, and Executive Director of the Reshoring Institute. Rosemary is a best-selling author of 42 Rules for Sourcing and Manufacturing in China and Legal Blacksmith – How to Avoid and Defend Supply Chain Disputes. She is also an IEEE-CNSV member, and has spoken at four previous CNSV events.
---
SEMI, Milpitas, CA
567 Yosemite Dr, Milpitas, CA 95035
View Map & Directions
Be sure to bring a photo ID to verify your registration.
The building is on the corner of S Milpitas Blvd and Yosemite Dr., with the main entrance facing S Milpitas Blvd. However, you will need to enter the building from the Yosemite Dr. side.
Navigate to 567 Yosemite Dr, Milpitas and you will be directed to the correct parking lot for easiest entry.
Plenty of parking is available.
---
The Main Presentation slides will be available, following this event.
Recording will be available, following this event.
---