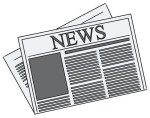 About CNSV
IEEE-CNSV, the Silicon Valley chapter of the IEEE Consultants' Network, brings together consultants, clients and interested parties to exchange ideas about electrical, electronic and software engineering. IEEE membership is not a requirement for CNSV membership. more...
---
Our Sponsors

Hewlett-Packard drives product innovation with a focus on cloud, security, and big data. CNSV monthly meetings are held at HP in Palo Alto, CA.

IEEE events may be found on the e-Grid site. CNSV is in the Santa Clara Valley (SCV) Section, which is part of the IEEE San Francisco Bay Area Council (SFBAC).
---
©
1996-2015
IEEE - Consultants' Network of Silicon Valley.
All rights reserved.