Google Drive plugin for Microsoft Office lets you 'use the apps you're already comfortable with'
Wow. Has Google really caved to MS Office?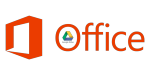 VentureBeat.com
Emil Protalinski
July 21, 2015
Google has launched something quite surprising today: Google Drive for Microsoft Office. That's right, the company now offers a plugin that lets you edit Word, Excel, and PowerPoint documents stored in Google Drive using Microsoft Office.
Once you're done making changes, you can then save them back to Google Drive right from the Office apps. The pitch is simple: "With Google Drive, you can keep all your important files in one place, then open them with your choice of apps and devices," Darrell Kuhn, technical program manager of the Google Drive plugin wrote today. The company hopes the plugin will be useful when sharing files with teams or for accessing your files across devices on Windows computers.
Read article: venturebeat.com: Google Drive Plugin For MS Office
1 Comment