Webinar: Hydrogen Energy Storage for the Decarbonized World
---
Location: WEBINAR–ONLY EVENT!

---
It is becoming vital to stop playing with renewable energy sources and eliminate greenhouse gas generation from the energy economy.  Because most carbon-free sources are time-varying, and the sources of energy are often not where the uses are, new energy storage techniques will become indispensable.  This talk will focus on the role that hydrogen can play in energy storage systems, and will review how hydrogen can be made by way of reforming, electrolysis, and other approaches.
You will learn about approaches to energy storage including compression, liquefaction, incorporation in inorganic or organic compounds, and the tradeoffs encountered in different methods of storage and distribution.  There will be a discussion of fuel cell characteristics and the role of hydrogen in grid storage and transportation, including forklifts, cars, buses, trucks, and long-range electric aviation.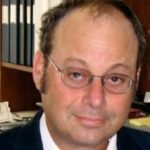 About the speaker,  Dr. Daniel M. Dobkin
of
Enigmatics
Dr. Daniel M. Dobkin is a consultant and author of three technical books, over 40 technical papers, numerous seminars and tutorials for IEEE and other professional organizations (1,353 citations so far), and the upcoming She Sells C Shells by the Sea Shore, a book of jokes and poems (mostly) for engineering nerds.
He is a CNSV member, and currently works through his Enigmatics consultancy.  He has worked in semiconductor process and equipment design, wireless communications and radio frequency identification, CMOS IC characterization and reliability, electrochemical on-site gas generation, and energy storage technologies, and hopes to be released back into the community in time to see the cherry blossoms in Kyoto before they are gone forever.
---
Location: WEBINAR–ONLY EVENT!