Communications, Computing, and Power during Disaster Response
Fri, Sep 9 2022, 7:00 pm – 9:00 pm PDT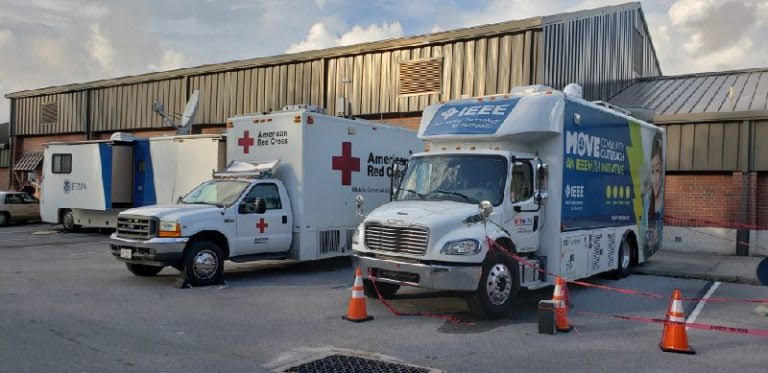 ---
In conjunction with the presence of the MOVE Community Outreach truck at the conference, this is a panel discussion among representatives from organizations involved with emergency response and disaster recovery. MOVE also offers educational outreach. The focus will be on communications, computing, and power, but may expand from there. After a brief description of the MOVE truck, the emphasis will be on stories about what works and lessons learned.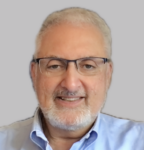 About the speaker,  Moderator: David M. Snyder, MBA, PE, CISSP, CSSP
of
42TEK LLC
David Snyder is the principal of 42TEK LLC, and IEEE-CNSV Secretary. In his work, he helps organizations to develop and implement new technologies, and to keep them secure. David's clients include Apple, Google, Kaiser Permanente, PayPal, Yahoo!, and a number of startups for healthcare systems, electronic payments, mobile applications, and data security. He is also a member of the City of Campbell Community Emergency Response Team (CERT).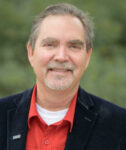 About the speaker, William Torre of IEEE MOVE WEST

William Torre is currently IEEE MOVE WEST Operations Lead.  He recently retired from UC San Diego as Program Director of Energy Storage and Systems where he had oversight of power system research, development, and testing of advanced energy storage systems, as well as integration of renewable energy systems. He also worked for a number of years at San Diego Gas and Electric Co. where his jobs included Manager of R&D, and Manager of Tech. Innovation and Development where he tested new power system developments for a smart grid program. He served as Adjunct Professor, Electrical and Computer Engineering, at San Diego State Univ from 1981-88. He received his Bachelors in EE at the Univ. of Missouri, and his Masters in EE at Cal Poly State University.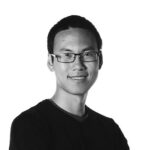 About the speaker, Dustin Li of Information Technology Disaster Resource Center (ITDRC)

Dustin Li is Special Programs Director of the Information Technology Disaster Resource Center (ITDRC). He led projectConnect, a program dedicated to helping bridge the digital divide as exacerbated by COVID, and for which he installed community Wi-Fi access points and also drives software, security, and toolchain infrastructure development. Through ITDRC, Dustin has responded to disasters including earthquakes, hurricanes, wildfires, tornados, and floods. He is also a member of the US National Disaster Medical System (NDMS), through which he provides communications support during medical crises.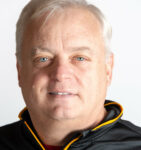 About the speaker, Kevin Cox of Hope Crisis Response Network

Kevin Cox is CEO and Founder of Hope Crisis Response Network, an organization which moilizes collaboration in times of great need. He currently serves on eight Long-Term Recovery Groups across California, and has been a leader in Disaster Response and Recovery for over two decades. Kevin is well known for training Long-Term Recovery (LTR) Committees across the country, and he has assisted in the creation of over 150 successful LTRs. He teaches Volunteer Management, Donations Management, and Community and Faith-Based Response. Known for his innovations, Kevin created the first mobile disaster base camp (Hope City) in America, which FEMA has cited as a model program. Hope City was a driving force for the rebuilding and recovery in Mississippi after Hurricane Katrina. The project partnered with 100 churches and Universities, and completed over 1400 projects and recruited 4700 volunteers.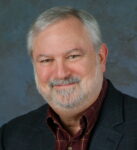 About the speaker, Dave H. Crocker of American Red Cross, Silicon Valley Chapter

Dave H. Crocker is Information & Planning Coordinator with the Silicon Valley Chapter of the American Red Cross. He is active in disaster response efforts, with roles in sheltering, as well as information and planning. Dave is also a Principal with Brandenburg InternetWorking, and an IEEE Senior Member. Over the past 50 years he has worked in the early Internet research community, led product development efforts, and been a founder and CEO of several startups. Dave has authored 69 IETF RFCs, and was a co-recipient of the 2004 IEEE Internet Award for his "key role in the conceptualization, first implementation, and standardization of networked email."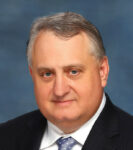 About the speaker, Paul Shmotolokha of New Use Energy Solutions

Paul Shmotolokha has over 25 years of international and domestic executive experience leading high performance teams in technology, telecommunications, and renewable energy market segments. His unique understanding of global business practices and markets, government networking, multiple consumer cultures, and diverse operating environments was gained from marketing to over 100 countries on 6 continents.
Paul is CEO and Board Chair of New Use Energy Solutions (NUE), a company that provides clean energy solutions to replace portable fossil fuel generators. NUE has provided equipment for numerous disaster responses and for humanitarian assistance in Ukraine to support both internal and international refugees, as well as for communications, medical, municipal and relief organizations.
---
Location: Santa Clara University
500 El Camino Real, Santa Clara, CA 95053 (Networking & Pizza in Courtyard: 6-7pm)
View Map & Directions
---
Slides will not be available for the Main Presentation.
---