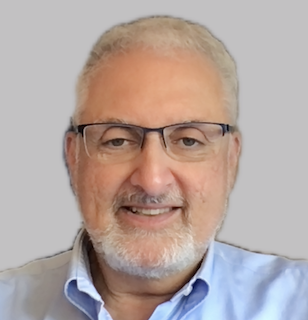 David M. Snyder, MBA, PE, CISSP, CSSP
Bus. Phone: 415.378.4160
Fax: 415.946.3318
CNSV Secretary
IEEE Member
Cybersecurity, Digital Health, Compliance, Program Management, Electronic Payments, IoT.

226 Darryl Dr.
Campbell, CA 95008
USA
42TEK, Inc. is a California S Corporation providing consulting services to help organizations conceive, develop, implement, and maintain secure technologies in healthcare, payment processing systems, critical infrastructure, and environmental systems.
Program management, product management, and compliance experience at Apple, Google, PayPal, Yahoo!, First Data, and Kaiser Permanente, as well as startups. Extensive experience with complex system integrations and troubleshooting issues in healthcare, electronic payments, and data security. Currently researching cybersecurity for remote medical monitoring,  environmental sensors, and other critical infrastructure.
Organizer, moderator, or speaker for more than 20 conferences and seminars on payments, data security, and healthcare topics, including the Blockchain Symposium – It's Not Just About Bitcoin And Finance: Opportunities for the Internet of Things, Healthcare, and More in June 2016, Blockchain and Its Applications in IoT at the 38th IEEE Sarnoff Symposium at the New Jersey Institute of Technology in September 2017, Network-Connected Medical Devices: What Could Possibly Go Wrong? and the Cybersecurity For Medical Devices Is A "Team Sport" workshop in 2018, and the Cybersecurity & the Future of Remote Patient Monitoring workshop in 2019.
Also experienced in environmental regulations compliance, environmental monitoring, environmental impact analysis, energy facility siting, hazardous materials management, and hazardous waste cleanup. Clinical experience as a Certified Respiratory Therapy Technician in hospital Intensive Care Units.
David has been CNSV Secretary since 2021.

Also see my CNSV Board of Directors profile…