Autonomous Vehicles: Robust Perception with Multiple LiDARs
Tue, Dec 10 2019, 7:00 pm – 9:00 pm PST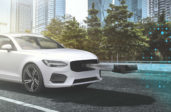 ---
Autonomous vehicles (AVs) are highly reliant on LiDAR (Light Detection and Ranging) to measure distances with a pulsed laser.  AVs also rely on radar and cameras to perceive their environment and to operate safely.  While sensors have gotten better, AV architectures have not seen significant improvements since the days of the DARPA Challenges: they are plagued with blind spots, poor aesthetics, and a lack of redundancy as is required for fail-safe operation.
Innoviz has created a multi-LiDAR architecture which leverages the improved performance, reduced size, and increased configurability of modern solid-state sensors for robustness and flexibility.  Distributing LiDARs around the vehicle improves perception and safety by providing multiple vantage points and redundancy.  This talk will show how this change is both a major improvement over a single large sensor on the roof, as well as a more elegant approach visually and for driving competency.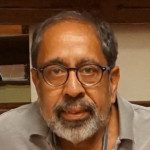 About the speaker,  Aditya Srinivasan
of
Innoviz Technologies
Aditya Srinivasan has held senior-level roles with video technology companies, including Rebaca Technologies, Nuelight Corp., Connex Technology, Sage, Genesis Microchip and Oplus. He participated in early LCD Monitor and LCD TV development, and in the application of video compression to Broadcast Encoders and Sports Cameras.
As North America VP at Innoviz, Aditya leads the charge for use of solid-state LiDARs in consumer cars and robo-taxis, as well as innovative applications in other segments for these new sensors. He has a Bachelors in Electrical Engineering and a Masters in Computer Science from IIT, Bombay.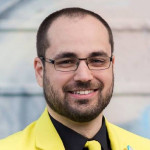 About the speaker, Brian Pilnick of Innoviz Technologies

Brian Pilnick has spent most of his career making autonomous vehicles a reality, starting with his experience at Carnegie-Mellon University as a member of the DARPA Grand Challenge and Urban Challenge teams. After his aerospace work on space-based mechanisms, he joined Velodyne Lidar where he designed and launched the VLP-16 LiDAR puck.
Looking for a new challenge, Brian founded a LiDAR company which was then acquired by Zoox. He joined Innoviz in 2018 as the North America Product Lead. Brian holds Bachelors and MS degrees in Mechanical Engineering from Carnegie-Mellon University, and holds four issued and two pending patents.
---
Location: SEMI, Milpitas, CA
567 Yosemite Dr, Milpitas, CA 95035
View Map & Directions
---
Main Presentation recording will not be available.