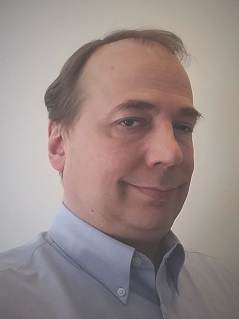 Peter Schmuckal
Schmuckal Consulting
Embedded product design: medical, wireless, IoT, deeply embedded systems, Bluetooth/BLE, high volume, low power, uC systems.
166 Jeter St.
Redwood City, CA 94062
USA
I am an embedded systems product design engineering consultant with 30+ years experience in software, firmware and hardware design, capable of turnkey product design from concept through high volume manufacturing with a wide breadth of skills.  Also adept at software project management, architecture, specification, and documentation.
Specialties include:
Internet of Things
Medical product development
Wireless / Bluetooth / BLE / WiFi / LPWA
Wearables
Usability (UX)
Ultra low power designs / battery management
Consumer product design
IP development
802.15.4/Zigbee
Cat-M1 / NB-IoT
Embedded systems design
DSP
High volume design
Green tech