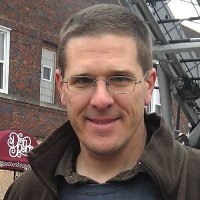 Paul Lassa
ICH Consulting
Consumer electronics, storage, embedded systems, ASIC, SoC, FPGA, PCB, software development
–
Cupertino, CA 95014
Fearless and versatile design leader in engineering development of high-volume consumer products and storage. Technical strategy and project execution in hardware, system, ASIC / SoC, and embedded software development. Performance, power, and cost-optimized devices, from concept through volume deployment. Passion to deliver utility, performance, and craftsmanship in amazing and powerful electronic products and infrastructure.
• Embedded processor System on Chip and Firmware / OS development in consumer electronics. Consumer, client, and enterprise storage. Mobile applications design and development on iOS, iPhone platform (Xcode).
• Creative, resourceful, and relentless, great problem solving skills, 20+ patents granted and pending (http://patents.justia.com/inventor/paul-lassa)
• Strong technical and leadership skills – with hands-on design and development.
• Effective team management, project execution, schedule control, and cross-functional, global collaboration.
Specialties:
• System requirements, architecture, development, and validation – ASIC, Hardware, Software.
• ASIC and Firmware integration, performance, power management.
• High-volume, cost-sensitive consumer product development and release to production.
• NAND Flash memory, and SSD storage, SATA, PCIe, USB, ONFI High-speed bus interfaces.
• Chip and FPGA design flows, partner and vendor engagement.
• Rapid prototyping, bring-up, and debugging.
• Mixed signal, PCB design, device packaging, signal integrity, power integrity, DFT, DFM