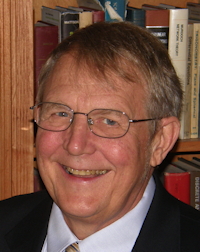 Laurence W. Nagel, Ph.D.
CNSV Emeritus Member
IEEE Life Fellow
Analog circuit design, CAD, SPICE, expert witness, semiconductor device modeling.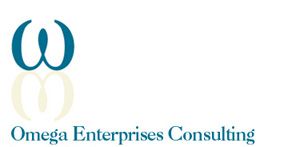 251 Stanford Ave
Kensington, CA 94708
Analog circuit design, Computer-Aided Design (CAD), circuit simulation (SPICE), semiconductor device modeling, expert witness in patent litigation and trade secret cases.
Dr. Nagel has worked in the integrated circuit industry for more than 35 years. While earning his BS, MS, and Ph.D. degrees at the University of California-Berkeley, he developed the SPICE (Simulation Program with Integrated Circuit Emphasis) circuit simulation program. SPICE launched a cottage industry of circuit simulation tools that have been used throughout the world since the early 1970s, and its huge impact led to Larry being elected as an IEEE Fellow in 2005 "for contributions to the field of integrated circuit simulation." SPICE was recognized with an IEEE Milestone in 2011, and Larry participated in its Computer History Museum dedication. See also "The Origins of SPICE" for more information.
After receipt of his doctorate, Nagel began a 20 year career at Bell Laboratories which included:
developing the ADVICE circuit simulation program
managing the development of process and device simulation tools
participating in the development of the Kull-Nagel bipolar model
designing analog circuits for submicron NMOS processes
working on the assertion of patents and negotiation of patent licenses in the AT&T Intellectual Property Division
serving as project manager in the development of the Celerity circuit simulation program.
Nagel joined Anadigics, Inc. in 1995, where he worked on:
supporting simulation of RF integrated circuits
modeling and characterization of GaAs MESFET device processes
importing silicon CMOS design tools and foundry support.
In 1998, Nagel founded his own company, Omega Enterprises Consulting, which offers consulting services in analog and RF integrated circuit design, device modeling, circuit simulation, and expert witness work in patent and trade secret litigation.
In New Jersey, he was a member of the CNNNJ (Consultants' Network of Northern New Jersey) from 1999 until 2008, including three years as secretary.
Larry joined CNSV in 2009 when he moved back to his home state of California after having lived in New Jersey for over 30 years.  He served as a CNSV officer for over 10 years: as Chair in 2010-2011, a Director in 2012-2015, Secretary in 2016-17, and an At-Large Director from 2018 until early 2020. He remains active in other aspects of IEEE, including serving on the technical program committee for the Custom Integrated Circuits Conference (CICC).