Jay P. Morreale
CNSV Member
IEEE Senior Member
Electro-optic Circuit Design, Precision Analog Control and Monitoring Circuit Design, Controlled Impedance PCB Design and Layout, Undersea Systems, Graphene, Nanotechnology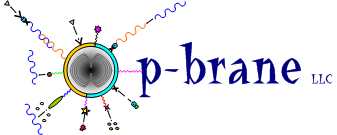 61 Maple St #714
Summit, NJ 07902
USA
Jay is a professional with more than thirty years of experience in research, development, system design & integration, production, and test of commercial and high-reliability electro-optic systems, along with expertise in constructing proof-of-concept prototypes to support technical, business, and customer objectives. He provides electrical design, R&D, modeling, and prototyping consulting services for applications including fiber-optic communications, optical networking, sensors, power converters, and undersea systems.
Skills and Services
Trade-off studies with technical and financial optimization objectives.
Support business model and fund raising activities.
System architecture design.
Mathematical modeling and analysis with Mathematica.
Design to reliability requirements.
Background in nanotechnology, graphene, and semiconductor devices.
Circuit design with analog, high-speed digital, fiber optics, discrete devices, RF and microwave devices, and interfaces to FPDAs, DSPs, and processors.
Component surveys and selection.
Schematic capture and SPICE simulation.
Layout prototype boards and simple R&D semiconductors masks.
High level assembly of prototypes into modules or systems.
Test and evaluate electrical, thermal, and functional operation.
Write detailed test and analysis reports.
His company, p-brane LLC, is a small business incorporated in NJ since 2006, and is registered on sam.gov, fastlane.nfs.gov, nspires.nasaprs.com (NSPIRES), sbir.gov, and D&B with the NAICS classification: 541690 Other Scientific and Technical Consulting Services
Experience
Co-founder, Red Sky Systems, undersea terminal equipment and an undersea optical amplifier design
Distinguished Member of Technical Staff, Lucent Technologies, optical networking hardware design
Principal Technical Staff Member, AT&T bell laboratories, undersea telecommunication equipment design
Education
BSME and MSEE, University of Arizona
Certificate in Nanoscale Material Science, Stanford Center for Professional Development
Keywords
Fiber Optics, Analog, PCB, Optical Networking, Photodetector, Lasers, RF, R&D, Nanotechnology, Graphene, Silicon Photonics, MOSFET, Transistors, Semiconductors, Sensors, Undersea Systems, Power Converters, Arduino, OrCAD, Allegro, PSpice, LTspice, SIMetrix, Mathematica, Linux