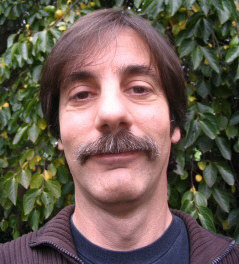 Duane Strong, CSDP
Phone: 831.247.0201
Fax: 831.536.1712
CNSV Member
IEEE Member
Embedded software, Linux, Microcontrollers, C, C++, UML, OOD.

4414 Ranchero Dr.
Soquel, CA 95073-2321
USA
Co-authored The Professional Consultant, a White Paper on consultant best practices.
IEEE Certified Software Development Professional (CSDP). IEEE Senior Member.
Technical Specialties:
Embedded systems
Software architecture
Object-oriented design
Hardware/software integration
Board support packages
Unified Modeling Language (UML)
C++ and C languages
Assembly languages
Linux system programming
Device driver programming
Microcontroller programming / PIC & Atmel processors
Sockets, TCP/IP, UDP, HTTP, AVB, I2C, SPI, RS-232/485, I2S
Bluetooth Low Energy BLE
Zeroconf/Bonjour
Flash memory technologies
MIDI and audio technologies
POSIX, Pthreads, ThreadX, MicroC/OSII, VelOSity, LynxOS, Win32, OSX
Gnu / Eclipse / Visual C++ / XCode / Code Composer / Green Hills tools
STL and Boost
ARM, TI DaVinci, Intelx86, Freescale Power PC/ColdFire, Microchip PIC, Atmel AVR, Nordic
Duane was a CNSV At-Large Director in 2011-2013, Vice-Chair in 2008 and most of 2010, and Treasurer from 2009 until early 2010.