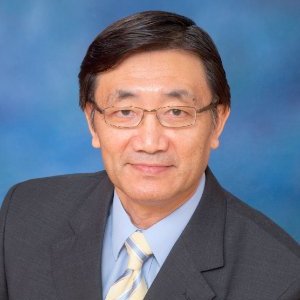 Cliff Tsay, MS, MBA, PMP, CSM
Bus. Phone: 510 579 1819
Fax: 510-979-9154
Semiconductor device packaging + manufacturing, Cleantech project (clean water and energy, waste treatment) + business development, Project management + agile implementation.


San Jose, CA The Capital of Silicon Valley
USA
Hi-tech
Semiconductor IC device packaging design and assembly manufacturing, supplier collaboration partnership and operation strategy, quality system goal fulfillment and utilization, failure analysis and reliability enhancement, field application problem-solving and troubleshooting. Cleantech total solutions in water/energy/storage/efficiency/waste technology implementation and project management. Emerging technology implementation: IoT, data collection and intelligent usage.
Hi-touch
Advisor and mentor to startups and entrepreneurs, active involvement in nonprofit organizations and activities, passionate about environmental & water/energy/waste problem-solving,
Methodology
PMP systematic approach to solutions and goals, CSM agile approach to get the team involved in efficient/effective/timely goal-setting and accomplishment.
Resource Integration
Get the job done in the project and business development through independent diligence, innovation, creativity, leading teamwork, exploring network and partnership, domestically and/or internationally.
________________________________________________________________
Track Record
20+years of semiconductor device design and manufacturing, R&D, process development, and engineering management.
10 years of independent contractor/consultant in IC packaging design, prototype, NPI, supplier collaboration, failure analysis, manufacturing debug, factory coordination, customer on-site troubleshooting, and program management.
Project and business development in solar energy and desalination implementation.
Advisor in consulting startups, mentor and volunteer in semiconductor/engineering/cleantech non-profit organizations.
Activities focused in US, China and SE Asia.
________________________________________________________________
M.S. degrees in Material Engineering & Welding Engineering
Executive MBA
PMP (projecdt management professional) certificate
CSM (certified scrum master) certificate
IEEE Senior Member