Experienced advisor to startups; expert witness on patent infringement in e-commerce and databases.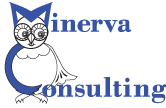 3881 Corina Way
Palo Alto, CA 94303-4507
Dr. Arthur M. Keller is Managing Partner of Minerva Consulting. Dr. Keller serves as an expert witness on patent infringement cases and as advisor to startups. His expertise includes databases and electronic commerce. In a recent case on database systems, he succeeded in getting the case dismissed in a motion for summary judgment following a favorable Markman ruling. This dismissal was mostly affirmed on appeal, with the one remaining issue later resolved.
In a recent e-commerce case, he was responsible for one out of the three patents in the suit, and succeeded in getting this patent ruled invalid. In this same case, he testified on the invalidity of another of the patents in suit. While the jury found that this patent was valid and infringed, the U.S. Court of Appeals for the Federal Circuit's ruled that the patent was invalid based on his article.
Dr. Keller has over 75 publications and have given over 125 lectures at conferences, companies and universities on several continents.
Dr. Keller's consulting practice includes helping startups get going. He has served on the board of several startups, including Persistence Software, where he was Chief Technical Advisor prior to its IPO. He has also co-founded several startups, including Mergent Systems, which was acquired by Commerce One.
Specialties:
electronic commerce
databases
Internet
software
object-relational
distributed systems
supply chains
Dr. Keller is an IEEE Senior Member.