How Emerging Memory Supports Next-Gen Computing in Data Explosion Era
Article by Myung-hee Na, VP of Revolutionary Technology Center, SK hynix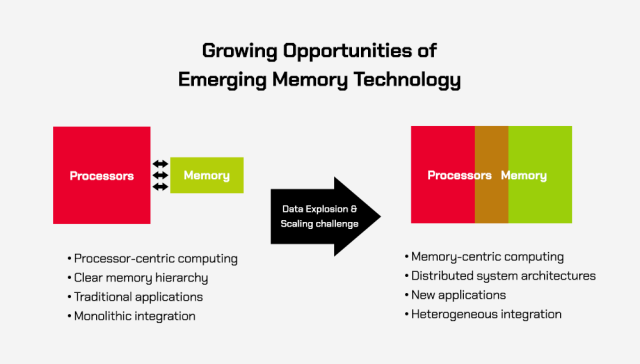 Figure 1. Shift in memory development and industry opportunities following explosion of data
While the world is opening up again as COVID restrictions are eased, some of the changes brought about by the pandemic remain. We have become increasingly reliant on various technologies which keep us connected to the world wherever we are. This shift is driving the generation of an unprecedented amount of data. Today, data-heavy technologies such as ChatGPT and the metaverse have become part of our daily lives. The backbone of these impactful technologies is the semiconductor, posing a challenge to semiconductor companies to advance their products to meet increasing technological demands. However, it also creates opportunities for semiconductor technologies to become faster and more efficient in terms of power, performance, area, and cost (PPAC).
Memory innovation is recognized as one of the key solutions to address the challenges of the data explosion era. Not only is it important that memory technologies offer standard specifications such as high performance, lower power consumption and cost, and higher capacity, but they must also offer smarter solutions to effectively eliminate issues inherent to the memory wall1. In addition, the explosion of data and technology scaling challenges open up opportunities toward more memory-centric computing and distributed system architectures. This article will look at how semiconductor companies such as SK hynix are developing emerging memory solutions for the advanced technologies of today.
1 Memory wall: As processor speed improves at a faster rate than memory speed, the difference in performance between the two components is a key cause of system bottlenecks.
Evolution of Emerging Memory from PCM to SOM
Memory innovation for next-generation computing is a journey which takes several steps. It begins with developing newly emerging memory technologies to support new applications, and continues on the path to ultimately break down the memory and computation boundaries. The introduction of new interfaces such as Compute Express Link (CXL)2 can offer many opportunities for emerging storage memories. The starting point consists of several research options including chalcogenide-based memories which offer better performance and process simplification, going beyond previous industry solutions such as 3D XPoint phase-change memory (PCM)3.
This article first appeared at EE|Times DESIGNLINES on APRIL 23 2023.
No Comments