Webinar: Feeding the AI Beast
---
Location: WEBINAR–ONLY EVENT!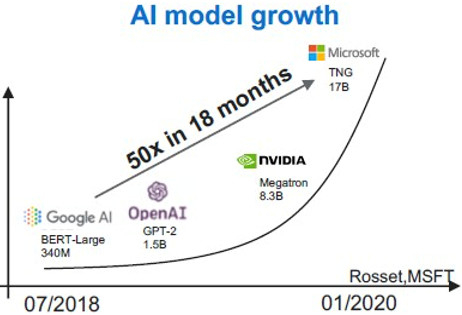 ---
The use of Artificial Intelligence to solve real-world problems is on the rise.  AI compute engines, whether CPUs, GPUs, DPUs, FPGAs, or dedicated ASICs, all require operating on huge data sets in order to generate meaningful outcomes.  Thus, the traditional use of CPUs across the datacenter as the "traffic cop" for data flow is creating a bottleneck and hindering AI computation.
This talk will discuss the new software and hardware architectures for Storage and Memory that are being deployed to "feed the AI beast" with the data it needs to "consume" in order to effectively deploy massive computational models.  The following topics will be addressed:
a quick definition of "the AI beast"
the CPU "traffic cop" problem in the datacenter
the importance of the NVMe-oF and NVMe/TCP protocols for executing AI in the datacenter
how Storage file system innovations utilizing RDMA can bypass the traffic cop
the Computational Storage (CS) model, which moves compute into the Storage controller
how the CS model assists in key AI tasks
feeding the AI beast by adding intelligence and hardware controllers into SmartNICs, now known as Data Processing Units (DPUs)
a look into Memory-centric strategies that eliminate all Storage I/O operations
the Persistent Memory (PM) model, and its benefit for AI computation
who is doing what within the PM ecosystem, what to watch for, and why you should care
a glimpse into the future of Storage and Memory AI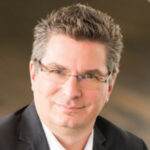 About the speaker,  Dave Eggleston
of
Intuitive Cognition Consulting
Dave Eggleston is the owner and Principal of Intuitive Cognition Consulting, where he provides strategy and business development services to leading Memory and Storage clients. His extensive background in Flash, MRAM, RRAM, and Storage is built on 30+ years of industry experience while serving as VP of Embedded Memory at GLOBALFOUNDRIES, CEO of RRAM pioneer start-up Unity Semiconductor (acquired by Rambus), Director of Flash Systems Engineering at Micron, NVM Product Engineering manager at SanDisk, and NVM Engineer at AMD.
Dave is frequently invited as a speaker at international conferences as an expert on emerging NVM technologies and their applications, including as an active participant and speaker at Flash Memory Summit. He holds a BSEE degree from Duke University, an MSEE degree from Santa Clara University, and has over 25 granted patents in nonvolatile memory.
---
Location: WEBINAR–ONLY EVENT!