The Life and Work of Gordon Moore: Stories of Tradition and Revolution
Wednesday, Sep 13, 2023 - 7:00 pm to 8:30 pm PDT

---
---
This event was organized by the SCV LMAG chapter, and is being co-promoted by CNSV.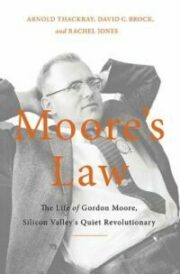 In this presentation, David C. Brock will survey the life and work of Gordon E. Moore by drawing heavily from the books he has co-authored including Moore's Law: The Life of Gordon Moore, Silicon Valley's Quiet Revolutionary. Moore was co-founder of Fairchild Semiconductor and Intel, and the author of a fundamental analysis of the dynamics of semiconductor manufacturing technology that has come to be known as "Moore's Law."
Brock will examine two contrasting themes that ran throughout Moore's experience: tradition and revolution. He will discuss how Moore's family background was shaped by the long history of Anglo settlements on the San Francisco Peninsula, and he will also review Moore's participation in the astonishing technological revolution of the silicon integrated circuit.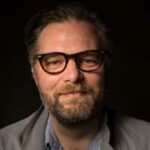 About the speaker,  David C. Brock
of
The Computer History Museum
David C. Brock is an historian of technology, the Computer History Museum's Director of Curatorial Affairs, and director of its Software History Center. He focuses on histories of computing and semiconductors as well as on Oral Histories. He is the co-author of Moore's Law: The Life of Gordon Moore, Silicon Valley's Quiet Revolutionary and Makers of the Microchip: A Documentary History of Fairchild Semiconductor, and editor of Understanding Moore's Law: Four Decades of Innovation.
David has served as a writer and executive-producer for several recent documentary shorts and hour-long television documentaries, including Moore's Law at 50; Scientists You Must Know; Gordon Moore; and Arnold O. Beckman. He is on Twitter @dcbrock.
---
---
Slides will not be available for the Main Presentation.
---