Seminar/Webinar: Marketing Collateral for Consultants: Linkedin, Twitter and Case Studies
Allen Peterson  
Friday, Oct 28, 2011 - 9:00 am
---
Register here.
Since the last IEEE-CNSV/CPP presentation given by Allen Peterson well over a year ago, several facets of marketing collateral have changed. Twitter has become far more popular for business use, and Linkedin has become more wide spread in the business-social community.
In this talk, Allen will walk us through how to best take advantage of these and other collateral for marketing one's small engineering consulting businesses.
What you will learn:
When and how to use marketing collateral – personal profiles, solution profiles, case studies, code of ethics, certification, etc.
When and how to use Linkedin and Twitter as part of your collateral
How good collateral builds your visibility, credibility and value
How to develop quality, persuasive collateral
Complete a brief Seminar Workbook that will outline your target client, their reasons to buy, your differentiation, and your personal profile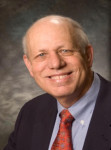 About the speaker,  Allen Peterson
Allen Peterson is a Certified Management Consultant (CMC), Certified Strategic Planning Facilitator, Certified Sales Trainer, advisor, and angel investor. In September of 2002, he founded Peterson Associates. He is a sought after speaker and trainer for the consulting and engineering community.
His eleven-year career at IBM included systems engineer, sales, field management, and regional management positions. After serving as divisional president for two San Francisco financial leasing firms, ITEL and BRAE, he returned to the high tech industry as a management consultant with R.A. Sayles Associates. Several executive positions followed with high-tech companies.
Allen's education includes an MBA (Marketing Focus) from University of California, Berkeley and a BS in Electrical Engineering from Oregon State University.
---
Location: Cogswell Polytechnic College
1175 Bordeaux Drive, Sunnyvale, CA 94089
View Map & Directions