Power in Consumer Electronics: The New Model
Wednesday, Nov 4, 2015 - 7:00 pm to 9:00 pm PST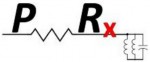 ---
Since every microwatt counts in mobile consumer electronics, what does it take to create truly power-efficient devices?  What improvements have we seen in efficiency standards, light‐loading optimization techniques and standby modes?
Power delivery of up to 100W is now possible alongside high-speed data lines using Power over Ethernet (PoE), USB Power Delivery and Thunderbolt.  While the extra power is great, it brings a host of challenges for power integrity, signal integrity, intelligent power management, global system efficiency, and potential design overprovisioning.
This talk will explore these issues, and the key aspects of how power is consumed in today's electronics devices, in a discussion of the "power landscape."  It was also explore recent trends in the quest for high efficiency and lower power, including how those unsightly "wall wort" A/C power adapters are being miniaturized and often eliminated.
EE Times Blog: Breaking Down Power, Efficiency Trends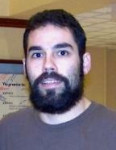 About the speaker,  Brian Zahnstecher
of
PowerRox, LLC
Brian Zahnstecher is the Principal of PowerRox where he focuses on power design, integration, system applications and OEM market penetration for power electronics. He is skilled in system design and the architecture of AC/DC front‐end power, processor power and digital power for data center hardware and consumer devices. At Emerson Network Power, Cisco and HP, Brian advised on best practices, oversaw product development, managed international teams, created/enhanced optimal workflows and test procedures, and designed and optimized voltage regulators.
Brian has been a public speaker, author, workshop participant, session host, roundtable moderator and volunteer.  He is a CNSV member with over 12 years of industry experience, with Masters and Bachelors degrees from Worcester Polytechnic Institute.
---
Location: Hewlett Packard Enterprise - 3000 Hanover Auditorium
3000 Hanover St., Palo Alto, CA 94304
View Map & Directions