Interactive Assistive Robots for People with Impairments
Tuesday, Nov 14, 2023 - 7:00 pm to 9:00 pm PST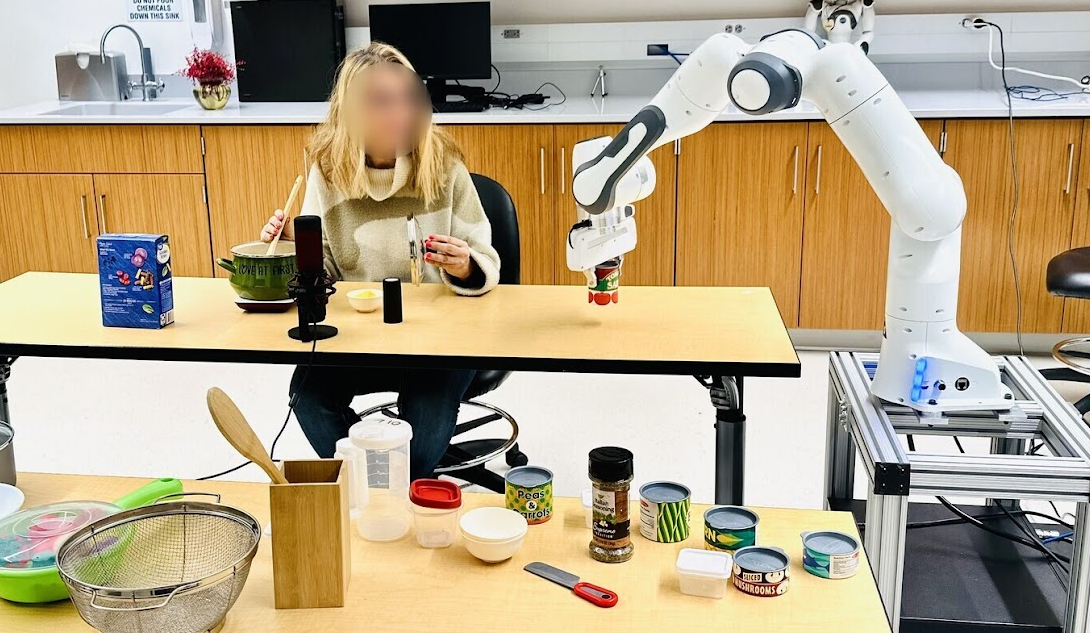 This event is free!  
All attendees MUST register using the

form below.
---
For people with motor impairments, assistive robotic manipulators can help them perform daily activities such as pick-and-place tasks, opening doors, pushing buttons, eating, and even personal hygiene. As such, these robotic devices have the potential to allow such individuals to regain some independence in performing these tasks. However, human interaction with these manipulators can often be very challenging.
In this talk, Maria Kyrarini will describe a robot learning framework that empowers a robotic device to automatically generate a sequence of actions from unstructured spoken language, along with the preliminary results form her recent study with 30 participants to evaluate this framework. She will also present the preliminary results from her recent grant from the National Science Foundation (NSF) on developing a personalized assistive robotic system that assesses cognitive fatigue in persons with paralysis.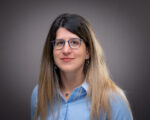 About the speaker,  Maria Kyrarini
of
Santa Clara University
Maria Kyrarini is an Assistant Professor of Electrical and Computer Engineering and David Packard Jr. Faculty Fellow at Santa Clara University (SCU). She also leads the Human-Machine Interaction & Innovation (HMI2) Research Group which has been supported by federal (NSF) and SCU internal grants. Her primary research interests are in the fields of Robot Learning from Human Demonstrations, Human-Robot Interaction, and Assistive Robotics with a special focus on enhancing Human Performance.
Prior to SCU, she was a postdoctoral research fellow at the University of Texas at Arlington, and the assistant director of the Heracleia Human-Centered Computing Lab. In 2019, Dr. Kyrarini received her PhD in Engineering from the University of Bremen under the supervision of Professor Dr.-Eng. Axel Gräser. The title of her Ph.D. thesis is: "Robot Learning from human demonstrations for human-robot synergy". Before that, she received her M.Eng. degree in Electrical and Computer Engineering and her M.Sc. degree in Automation Systems, both from the National Technical University of Athens (NTUA) in 2012 and 2014, respectively.
---
Location: SEMI, Milpitas, CA
567 Yosemite Dr, Milpitas, CA 95035
View Map & Directions
Be sure to bring a photo ID to verify your registration.
The building is on the corner of S Milpitas Blvd and Yosemite Dr., with the main entrance facing S Milpitas Blvd. However, you will need to enter the building from the Yosemite Dr. side. Navigate to 567 Yosemite Dr, Milpitas and you will be directed to the correct parking lot for easiest entry. Plenty of parking is available.
REGISTER FOR THIS EVENT
This event is available to attend IN-PERSON or VIA WEBINAR. Please choose only one. If it turns out you are unable to attend, please help us out by using the Cancel link in your confirmation email. Thanks!
---
The Main Presentation slides will be available, following this event.
Recording will be available following this event.