Waymo's Trucking Ambitions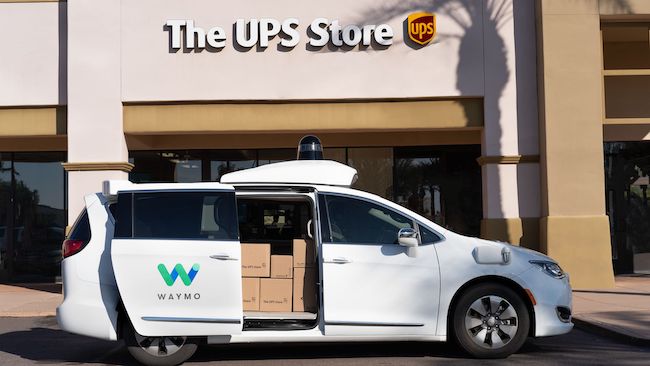 by Joann Muller,  Axios - Navigate
Friday, Jan 31, 2020
Waymo, whose driverless minivans are already shuttling a limited number of passengers in suburban Phoenix, will soon begin delivering packages for UPS as part of a new strategic partnership announced this week.
Why it matters: Waymo's ambition is to use the same self-driving technology in its minivans to automate big rigs and delivery trucks like the ones UPS uses every day. This is an important step toward that goal.
Details: In the first phase of their partnership, Waymo's self-driving Chrysler Pacifica minivans (with a trained operator on board) will shuttle packages from UPS Stores in the Phoenix area to the UPS sorting facility in Tempe.
The goal is to explore faster turnaround times in preparation for on-demand delivery.
Background: Last year, Waymo started using minivans to deliver car parts for AutoNation, a business partner that helps manage the fleet of Pacificas.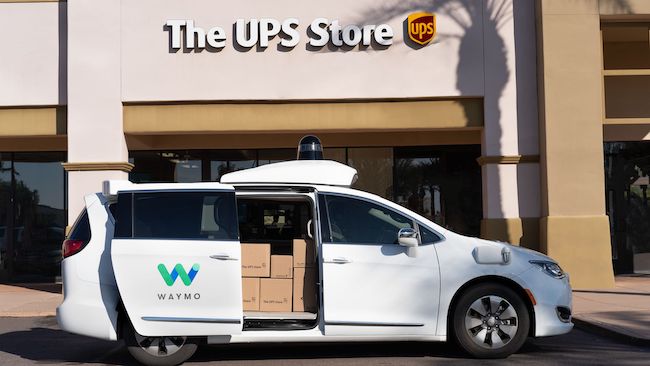 Now, in a truly commercial deal, UPS will pay Waymo to deliver its packages.
UPS has been delivering cargo with self-driving trucks from TuSimple since last May, and took a minority stake in the company last August.