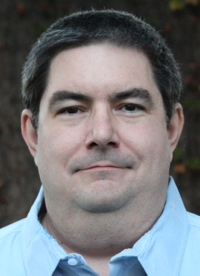 White Paper: Marketing Your Engineering Consulting Services Using Craigslist
CNSV sponsored a white paper on "Marketing Your Engineering Consulting Services On Craigslist" that was published on January 13, 2015.  It was authored by Carl Angotti of Angotti Product Development and Walt Maclay of Voler Systems.
The authors have personally used and refined the methods described in the paper for more five years for lead generation as a part of their overall marketing and networking efforts. They have seen Craigslist leads become projects that ranged in size from several hundred dollars to over $100,000. Obviously an ad can only a spark inquiries and projects of any size require a focused sales effort and a formal proposal.
The following individuals also provided editorial review and comment:
Graphic design and layout were provided by Arden Waters.
The 33 page white paper describes in detail how to use Craigslist to promote an engineering consulting practice. It builds on the best practices by a number of consultants, some of which have been presented at earlier CNSV meetings and webinars:
Table of Contents
Introduction
Marketing Vs. Sales
Marketing Overview
Marketing Plan Start
Pull Marketing
Craigslist

Craigslist as an Ad Platform
Characteristics of Craigslist Ad

Market Research
Generating Your Resume Like Ad
Your Business Website
Post Your Resume Like Ad On-Line
An Ongoing Marketing Process

Check your On-Line Listing
Dealing with Spam

An Ongoing Sales Process
Appendices

Appendix 1 – Example of Keywords Captured
Appendix 2 – Example of the Output of a Word Frequency Counter
Appendix 3 – Example of a Completed, Compressed Set of Keywords
Appendix 4 – Example Template for a Complete Craigslist Ad
Appendix 5 – Example of a real Craigslist Ad

Glossary
Bibliography
Download White Paper
You can download "Marketing Your Engineering Consulting Services On Craigslist" at no charge.
Other CNSV white papers are available from https://californiaconsultants.org/white-papers/
No Comments