Separating vRAN fact from fiction
By Geoff Blaber, FierceWireless | May 11, 2020
It's hard to escape the hype around 5G but if there's one area where industry attention is almost as palpable, it's in the radio access network (RAN) itself. This is a considerable change given that the RAN has operated for years as a highly distributed and proprietary part of the network. However, the need for more flexibility, agility and lower costs is causing operators to think about new and different deployment options for the RAN.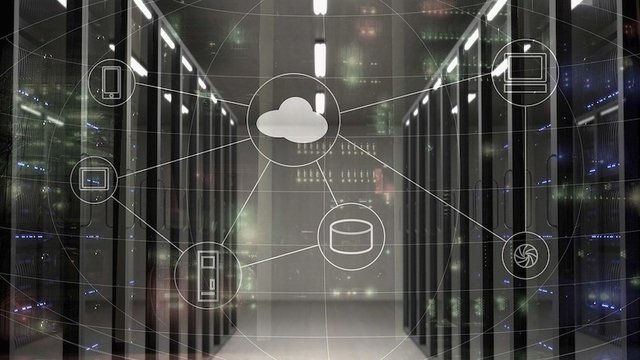 Network functions can be run in a container or a virtual machine in much the same way as computing functions run in data centers. (Pixabay)
One route that many are taking is to virtualize the RAN and move closer in design to the architecture that has underpinned the growth of the cloud. Rather than the network being made up of a wide array of fixed-function devices, network capabilities are virtualized and run on standardized hardware. The hardware is abstracted away though software in order to decrease cost and increase agility and efficiency.
This means network functions can be run in a container or a virtual machine in much the same way as computing functions run in data centers. Network functions are programmed in software, making it possible to use commercial off-the-shelf hardware and implement tools that were previously tied to specific hardware. The result is optimization and easy redistribution depending on the needs of the network or applications, as well as improved ability to support new services and use cases.
For 5G to deliver its promise, this broader transformation of the RAN and core network is essential. In the near term, lower latency, better uplink performance and greater efficiency will all require a shift to a dedicated 5G RAN. Indeed, the dramatic change in network loads and traffic caused by the shift to home working during the COVID-19 pandemic is a perfect illustration of the need for a more flexible and adaptable network. Operators must be able to dynamically control network capacity and prioritize traffic, particularly as 5G enables a raft of mission-critical applications.
However, this common agreement on the merits of vRAN also oversimplifies how operators are adapting and transforming their networks. Not all operators are the same with each facing different competitive pressures, priorities and customer requirements. Moreover, network architectures and spectrum assets vary wildly. Nonetheless, the exponential increase in data consumption and the need to ensure capacity is a common dynamic facing all players.
This is why we are likely to see a variety of approaches adopted in the transformation of the RAN and why it will almost certainly not be a case of "one size fits all." Open RAN in particular is generating significant attention in that it seeks to standardize the design and functionality of hardware and software elements. It's an important enabler of a cloudified network but virtualization is not a new concept.
Read more…
This article first appeared at FierceWireless | Tech on May 11, 2020.
No Comments