Retooling public transit for the COVID-19 era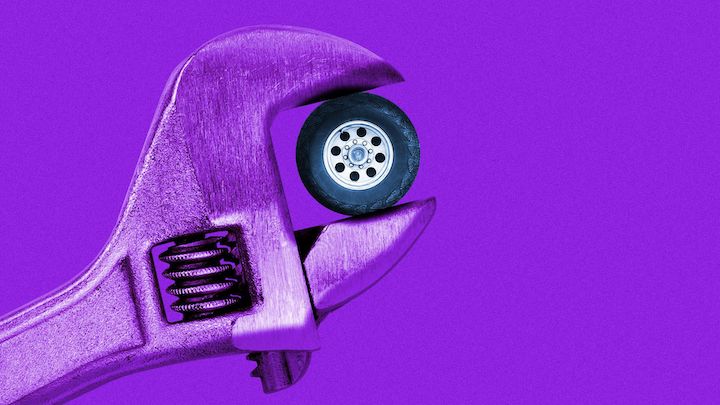 By Joann Muller, Axios | Navigate
After months of distancing, the idea of being shoulder to shoulder again in a bus or subway terrifies many people, requiring sweeping changes to public transit systems for the COVID-19 era.
Why it matters: Cities can't come close to resuming normal economic activity until large numbers of people start using public transportation again.
"If we don't figure out how to get these mass transit systems going again, so people feel safe and comfortable, we're not going to get cities back up and running," said Deloitte Consulting mobility expert Scott Corwin.
Driving the news: New York will begin a phased reopening next week, and as it does, some subway and bus service that had been suspended since March will be restored.
Riders and employees will be required to wear masks, available from station vending machines or from Metropolitan Transit Authority personnel.
Some stations will have hand sanitizer dispensers and floor markings on subway platforms to try to keep waiting passengers six feet apart.
Other cities are adopting similar measures, but all recognize that social distancing is challenging in any mass transit system.
San Francisco's Bay Area Rapid Transit (BART) system has one of the most detailed plans for service resumption.
It's making trains longer to limit passengers to 30 people per train car — the ideal number it determined to allow 6 feet between passengers.
As demand increases, it will run trains more frequently — every 15 minutes, up from the current 30 minutes — to prevent overcrowding.
It will offer hand sanitizer at every station, and sell $5 personal hand straps for riders to use and take home for cleaning after each trip.
This article first appeared at Axios | Navigate on June 5, 2020.
No Comments