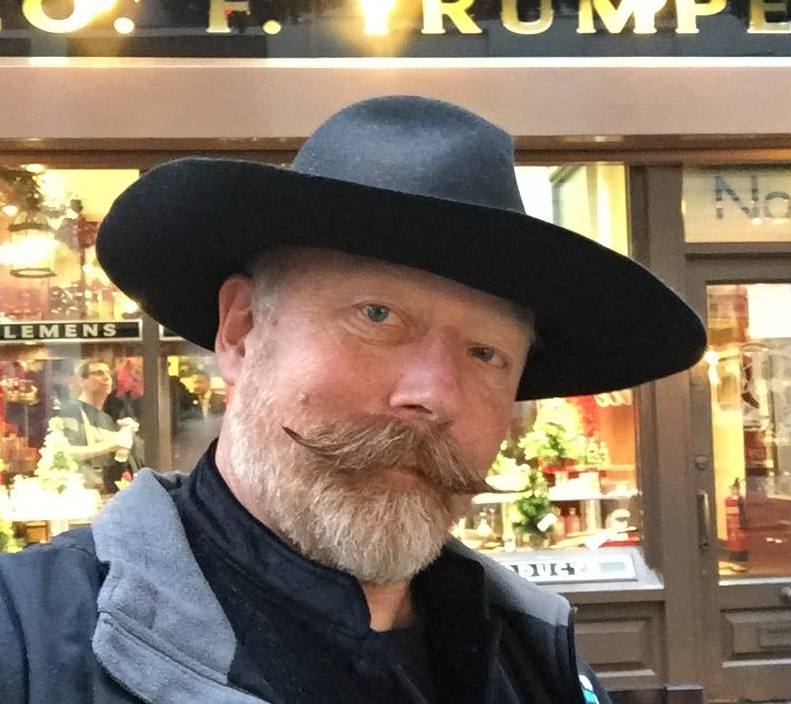 Timothy Macmillan
Mobile: 650.799.5366

CNSV Member
IEEE Member
Tim Macmillan is a multi-award winning director, film-maker and photographer. In 1977, he founded Time-Slice Films Ltd. (UK) to enable creative development of multi-camera technology and creative applications for new forms of content such as 3D Photogrammetry and 4D Free-Viewpoint media which multi-view capture enables. During his time at Bath Academy of Art and at University College London in the UK in the early 1980s (as recorded here), Tim both discovered a method of "freezing time" in a motion-picture tracking shot and also invented the "Time-Slice Camera" to produce this effect.
He was the first to bring Time-Slice® array technology and content to mainstream broadcast and cinema. Time-Slice Films continues to be a world leader in Multi-Camera imaging technology and services. Tim's Time-Slice® cameras from the 1980s and 1990s are in the UK Science museum collection, and his artworks are in the UK National Archive.
Tim has over two decades of experience in professional Broadcast and Cinema as DOP, Special Effects Supervisor, Director and Camera Systems Designer. He has experience in both professional and consumer camera manufacturing, with 4 years as a member of Grass Valley Cameras go-to-market team for HD broadcast cameras, and 5 years as a member of GoPro's Advanced Cameras group. As Senior Manager of Advanced Products at GoPro, he was instrumental in the integration of Multi-Camera System Architecture into the GoPro Hero camera line, which produced the Hero3+ Dual-Hero stereo system, the Hero4 Omni 6-camera spherical capture system, and the Hero4 Odyssey 16-camera stereo panoramic capture system.
Tim holds a Higher Diploma from University College London in Experimental Media and an Honorary MA from the University of Creative Arts (UK). He has over 20 issued US patents, and is member of the Visual Effects Society, SMPTE and IEEE. His skills include:
Camera systems technology
Systems integration
Research and development
Manufacturing
Consumer electronics
Tim has given two CNSV presentations. His April 2017 talk Beyond Virtual Reality, and into the Mixed Reality Future talk addressed the current state of the art in Mixed Reality (MR) based on work that began well before the VR bubble, how that work is now beginning to bear fruit, the fact that the future of content delivery will be 2D, but also that the future of content capture and creation will be 2D, 3D and 4D. His September 2014 talk Camera Array Technology Through Time presented the rich history of the design and use of camera arrays in the worlds of photography and cinema effects, starting with the genesis of motion pictures nearly 150 years ago, and was described in an EE Times story GoPro Puts Consumers in 'Matrix'.