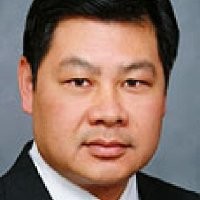 Thomas Chan, JD
Bus. Phone: 408.378.7777 ext 118
Patent attorney, law firm partner, patent prosecution, counseling; emphasis: electronics and software industries

4010 Moorpark Ave, Suite 210
San Jose, CA 95117
I am a patent attorney and a partner at Silicon Valley Patent Group LLP. My practice focuses on patent prosecution and counseling with an emphasis on the electronics and software industries.
I prosecure US and international patent applications, counsel technology licensing and transactions, draft non-infringement and invalidity opinions, and support patent litigation. I assist clients to build patent portfolios in technical fields such as computer software, Internet applications, mobile devices, security applications, computer-aided design tools, electronics, semiconductor processing, integrated circuit designs, telecommunications, mass storage networks, and signal processing. My present and former clients include Qualcomm, SecuGen, MikPower, Zircon, Apple, Yahoo!, HP, Cadence, Marvell, Toshiba, Sharp, and Huawei.
I am a registered patent attorney at the United States Patent and Trademark Office (USPTO) and a registered attorney in the state of California. I am an inventor of five US patents and have published three articles in IEEE international conferences.