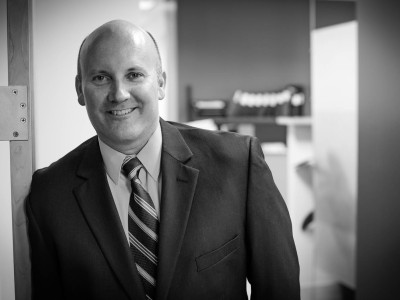 Steve Bachmann, Esq.
Bus. Phone: 408 725 7520
Mobile: 408.990.9585
CNSV Member
IEEE Member
Intellectual property attorney: patent and trademark prosecution and counseling, technology and IP licensing, open source counseling, IP due diligence.

19925 Stevens Creek Blvd, Suite 100
Cupertino, CA 95014-2384
USA
I am the founder of Bachmann Law Group, a law firm that specializes in patent and intellectual property matters.  For over 15 years, my practice has focused on using domestic and international intellectual property acquisition, enforcement, and licensing to provide individualized intellectual property counseling and strategies that are tailored to each client's business goals.
I counsel clients on prosecution of U.S. and foreign patent and trademark applications, implementing trade secret programs, and global enforcement and defense of his client's patents. He has represented clients in all aspects of patent development, including acceleration, reissue, reexamination, appeals, and post-grant review. Steve also counsels clients on intellectual property (IP) portfolio development and strategy, licensing and technology transfer negotiation and drafting, open source, competitor IP analysis and investigations, IP related due diligence, and providing opinion letters regarding non-infringement and invalidity.
I have a broad range of substantial experience in technology including Internet architecture, application server architecture, machine learning, virtual reality and augmented reality, cloud-based computing systems, encryption and network security, semiconductor materials, devices and fabrication, laser systems, optical systems, VoIP, antennas, propagation and wireless technologies, digital signal processing, power and battery systems, energy systems, control systems, artificial intelligence, computer systems, peripherals, architecture, and components, memory storage systems, clean technology, solar power systems, nano-technology, medical devices and other areas of software and hardware.‎