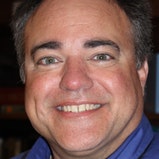 Michael R. Behnke, PE
Cinch, Inc.
CNSV Member
IEEE Senior Member
Utility and industrial electric power system analysis and design, power electronics applications and design, distributed generation utility interconnection issues
1293 Hyacinth Ct
Livermore, CA 94551
USA
Mike Behnke has a broad base of experience in electrical power systems which has been developed over a 34-year career with Pacific Gas & Electric, Kenetech Windpower, Trace Technologies, Xantrex Technology, and as a co-founder of BEW Engineering (now part of DNV-GL) and Cinch, Inc..  He has held engineering, sales, marketing, customer service and general management roles within these companies in both North America and in Europe, and has particular expertise in the area of utility interconnection and other application issues related to inverter-based distributed generation and storage technologies.  Mike received a BS degree in Electrical Engineering from Purdue University in 1986 and an MS degree in Electrical Engineering from Santa Clara University in 1993.  He is a registered professional engineer in the state of California, and a longstanding member of the the PE and FE exam committees of the  National Council of Examiners for Engineering and Surveying.  His current consulting services include:
Technical due diligence and owner engineer services to wind and solar project developers, with emphasis on collection system, transmission and interconnection issues.
Failure analysis on wind and solar photovoltaic system components.
Technical training and troubleshooting assistance to wind and solar electric operations and maintenance personnel.