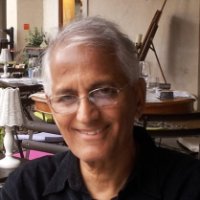 Kasturi V. Rangan
Kajag Engineering, LLC
Bus. Phone: 925 443 6126
Mobile: 925.321.0344
CNSV Member
IEEE Member
Medical equipment and compliance, analog & digital design, FPGA, CPLD, precision positioning.
1467 Chaparral Way
Livermore, CA 94551
Skills include:
Medical equipment and compliance
analog and digital design
FPGA, CPLD
precision positioning.
R&D design and management
automation
Extensive technical management and hands-on experience in concept definition, requirements generation, design implementation, system integration, verification and transfer to production.
I have expertise in system architecture definition, circuit design, high speed data acquisition, programmable logic design, system integration for automation, precision positioning systems with stepper and DC brushless motor drives and compliance engineering for medical safety and electromagnetic compatibility.