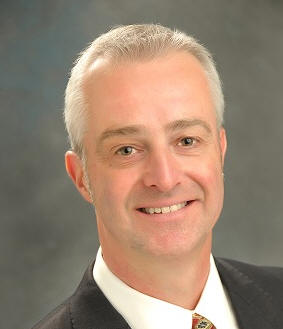 Jonathan Wells, Ph.D., M.B.A.
CNSV Member
IEEE Senior Member
Wireless technology expert, specializing in cellular networks and infrastructure equipment

Scottsdale, AZ 85262
USA
Dr. Jonathan Wells is a wireless technology consultant and experienced testifying expert, with a specialization in cellular technologies, wireless networking and wireless standards:
5G NR
4G LTE and LTE-Advanced
3G UMTS WCDMA and HSPA; CDMA 2000 and EV-DO
2G GSM, GPRS and EDGE; IS-95
Wi-Fi 802.11a/b/g/n/ac/ad
3GPP, 3GPP2 and IEEE standards
Dr. Wells has over 35 years of experience in wireless networks and infrastructure equipment:
cell phone handsets
base stations and access points
cell sites
mobile backhaul
Dr. Wells holds BSc, MBA and Ph.D. degrees and is lead inventor on multiple patents. He has over 40 publications and conference presentations, and is author of "Multi-Gigabit Microwave and Millimeter-Wave Wireless Communications" (Artech House, 2010).
Dr. Wells is a Senior Member of the IEEE. In 2019 he was recognized by the IEEE Santa Clara Valley Section as their "Outstanding Engineer" of the year, awarded "For his acknowledged expertise in the field of wireless communication and wireless technology, for his willingness to mentor others in the field, and for his work in the development of the next generation of creative and innovative technical products."  Jonathan was CNSV Treasurer in 2013-14 and 2017-18 and Vice Chair in 2015-16, and he co-chaired CNSV's Intellectual Property Special Interest Group (IP SIG) in 2012.