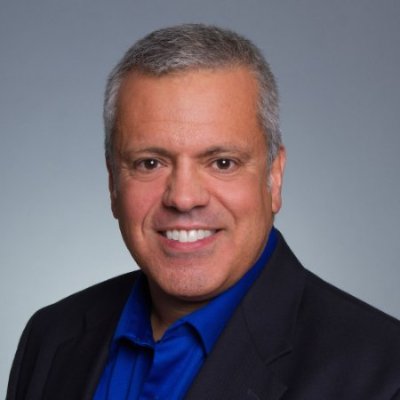 Ioannis Kanellakopoulos, PhD
CNSV Member
IEEE Fellow
Expert Witness in Advanced Driver Assistance Systems (ADAS: ACC, lane keeping, blind spot), Self-Driving Cars / Autonomous Vehicles, Telecommunications (DSL, Ethernet, wireless, 5G, WiFi)
303 Twin Dolphin Dr Suite 600
Redwood City, CA 94065
USA
Dr. Kanellakopoulos is a technology leader with 25+ years of experience in R&D (Research & Development), operations, administration, and management in both academia and industry. He is the author or co-author of one book, 6 book chapters, 25 articles in refereed technical journals, 60 papers in refereed technical conferences, and 12 contributions to international telecommunications standards committees. He has been the plenary speaker at major technical conferences, and an invited speaker at more than 40 industrial and academic venues in 12 countries across 4 continents.
He has also served as an expert witness for more than 20 years on cases involving patent infringement in both the telecommunications and automotive areas, as well as product liability cases involving automotive software and automated vehicles.  In this capacity, he has a perfect record: 100% of his cases resulted in a win or a very favorable settlement for his clients.  In 2017, he was the lead expert witness in a case that resulted in a $25M jury award for his clients; this decision was later upheld on appeal.
He has designed and built telecom products such as DSL and Carrier Ethernet hardware and software, as well as a prototype fully automated electric vehicle that was used for research purposes on multiple college campuses.
He has conducted extensive applied research in adaptive control of nonlinear systems, with applications to automotive control systems, specifically driver assistance systems and active suspension systems.
He is an IEEE Fellow, elected in 2005 "for contributions to the theory and practice of adaptive nonlinear control" (see this IEEE link), and is a recipient of multiple international awards.
In addition, he has significant experience with international telecommunication standards (ITU-T SG15/Q4, 2006-2012), and has directed collaborative projects with several automotive/truck manufacturers and vendors (Ford, Mercedes-Benz, DaimlerChrysler, Freightliner, Gentex, Visteon).
His training in systems and control and his 8-year academic career at UCLA exposed him to a wide range of technology areas and have allowed him to make contributions to many of those areas.
He has worked in telecommunications, mostly in system architecture and physical layer design for next-generation Ethernet Access Devices over copper and fiber, and in new algorithms for receiver based crosstalk cancellation. He has also dabbled in wireless communications, primarily on digital signal processing methods for new modulation schemes for baseband transceivers. In the semiconductor area he worked mainly in developing core technology for manufacturing and metrology.
In all his roles, his three main responsibilities were technology vision, customer interactions, and managing engineering organizations. His three specialties are:
Invent simple and unusual solutions to complex technical problems;
Work extensively with customers to build strong partnerships through mutual trust, and
Lead and motivate engineers to perform beyond their own expectations.
So what do these have to do with serving as an expert witness and as a technology consultant?
First, his deep technical expertise in the areas of telecommunications and automotive driver assistance systems has allowed him to analyze patents and products in detail, and explain clearly (in expert reports, depositions, and court testimony) the main issues that the judge and jury need to comprehend in order to understand the essence of the case. His extensive experience with teaching university students for 10 years and dealing with customers in the marketplace for another 12 years allows him to create documents and presentations that help judges and jurors understand the topic they are dealing with, instead of confusing them with unnecessary technical details.
After all, it takes excellent teaching skills and a deep understanding of a complex technical concept to convey the essence of that concept to non-experts without talking down to them.
Next, in each of his previous positions he created new technology concepts and developed new products that helped multiply revenues. The key here is to see where technology is headed 3-5 years from now, and to identify what technologies, products, and services will be needed to make that happen that nobody else is working on. Then you choose some of those "missing links" that line up with your organization's core strengths, and you develop them before anyone else does. He has been successful in these types of predictions, ranging from adaptive cruise control in the 1990s to blind-spot detection in 2003 and VDSL Vectoring in 2006.
Since 2012 he has been using his broad technology expertise to help his consulting clients understand the future landscape of technology to select the right directions for technology investment.
Ioannis was the founding chairperson of the CNSV Autonomous Vehicles Special Interest Group (AV-SIG) and a CNSV Director-At-Large in 2017-2018.