Consulting in optics, microfluidics, system design, instrumentation development.
Areas of focus: flow cytometry, hematology, cell analysis and sorting, in vitro diagnostics.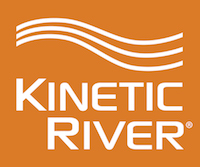 897 Independence Ave, Suite 4A
Mountain View, CA 94043-2357
USA
As a consultant, Giacomo has worked with clients from startups to law firms and Fortune 500 companies, as well as research groups at national laboratories and academic institutions. His consulting expertise spans these main subjects:
optical design
microfluidics
system design and simulation
instrumentation development
The main application areas include:
flow cytometry
hematology
cell analysis and sorting
rare-event analysis
in vitro diagnostics
He founded Kinetic River Corp. in 2010 to provide design and product development services in the context of both life science research and clinical in vitro diagnostics (IVD). The projects Giacomo has undertaken at Kinetic River include:
expert witness consulting
technology and IP assessments
optical component and system design
biophotonic instrumentation design and prototyping
training and seminars on flow cytometry and biophotonics technology and markets
In addition, at Kinetic River he has developed two novel flow cytometer products available for sale: the Danube (a fluorescence lifetime flow cytometer), and the Potomac (a modular flow cytometer).
In 2013 he also co-founded BeamWise Inc., a company dedicated to the creation of design automation software tools for instrument designers and developers.
Giacomo is an award-winning physicist and inventor with 20 years of experience in commercial R&D, several 510(k) product launches, 39 patents issued and 30 pending. Prior to starting Kinetic River and BeamWise, he was Research Fellow, Senior Program Manager, and IP Manager at Abbott Hematology (part of the Diagnostics Division of Abbott Laboratories). Before that, he held various roles at Silicon Valley startups developing lasers for biomedical applications and optical waveguide devices for telecommunications, and worked on applied X-ray scattering research at Exxon. He received his Ph.D. in Applied Physics from Stanford University, and his B.A./M.A. in Physics from Harvard University.
Giacomo was a CNSV At-Large Director in 2015. He joined CNSV in 2011, and gave seminars at CNSV's monthly meetings in 2012, 2014 and 2017.