Gary Stringham
CNSV Member
IEEE Senior Member
Embedded systems, software, firmware, reverse engineering.
Expert witness for patents, copyrights, source code comparison.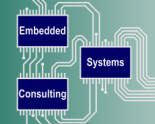 12948 W Woodspring St
Boise, ID 83713
USA
Specialties include:
BSEE, MSEE, and 30+ years of industry experience.
Embedded systems, software, firmware, hardware, system integration.
Languages: C, C++, HTML, scripting, assembly languages, AHDL, etc.
Hardware/firmware interface, system integration.
Code review, source code analysis, testing, debugging, troubleshooting, failure analysis, reverse engineering.
Microprocessors, ASIC, FPGA, I/O, data compression.
LaserJet printers, consumer electronics, municipal utilities, green technologies.
Software and IP litigation support and forensics, expert witness.
Frequent presenter: conferences, training, webinars.
Author: book, newsletters, blogs, papers.
12 US patents granted, 15 defensive publications.
IEEE (Senior member), Phi Kappa Phi.