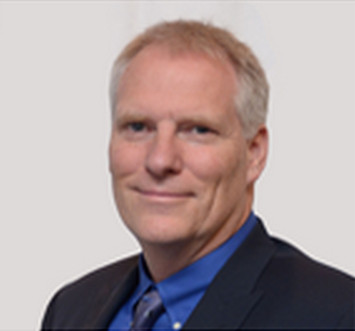 Chris K. Wilson
Bus. Phone: 650.867.2621
Mobile: 650.867.2621
CNSV Director
IEEE Senior Member
Vehicle Safety, Advanced Driver Assistance Systems (ADAS), Driverless Cars and Automated Vehicles, Connected Vehicles, Crash Reconstruction, Testifying Expert Witness.

–
Redwood City, CA 94062
USA
Connected and automated vehicles offer almost unlimited potential to improve our transportation system and our lives. This has been an underlying theme to my career for 35 years.  I am now interested in using the skills I have developed in the automotive industry to help companies bring new and innovative technologies and data analytics products to the industry in support of safety and energy management. I am an expert in automotive sensors, safety systems, information processing and accident causation and analysis.  I have been consulting for the last 8 years in the following areas related to the automotive industry:
Helping startups develop and sell technologies into the automotive industry, primarily through the research labs in Silicon Valley and Detroit
Assisting automotive suppliers and investment companies to understand the markets for Advanced Driver Assistance Systems (ADAS) and automation.
Developing information processing and analytics systems to aid in the processing and interpretation of crowdsourced "vehicle probe" data for situational awareness and vehicle management, primarily for OEM and insurance industry (Usage Based Insurance) customers.
Helping governments and public sector justify and plan deployments of connected vehicle infrastructure (V2X and processing).
Testifying expert witness work in support of intellectual property disputes and crash reconstruction.
Most recently I was CEO of a start-up commercializing my concepts (and patents) around crowdsourcing of vehicle data for location specific situational awareness.  This is funded by OEMs and government grants.  This is my third automotive startup.
I spent four years with TomTom, first as the Director of Research for North America, and then as the Director of ADAS Products and Programs where I worked extensively with OEMs and tier 1 suppliers on the integration of digital maps into their ADAS products, as well as defining TomTom's newest products to support ADAS and highly automated driving.
I spent 12 years with Mercedes-Benz R&D where I was the VP of ITS Strategy and Programs.  In this role I worked extensively with other OEMs and government defining and deploying various pre-competitive technologies to support automation and safety.  Technologies included mapping, positioning, and short range vehicle communications where I led several industry consortia.  I also worked extensively within Mercedes to integrate these technologies with various safety and efficiency systems.
I also spent 10 years with TRW developing some of the earliest communications systems for vehicles (Automatic Collision Notification and a hybrid navigation system in the early 1990's). There I also worked on several traffic management systems, as well as some of the core technologies of radar, image processing and positioning.
Chris has been a CNSV Director since 2022.  He was CNSV Chair in 2020-2021, and CNSV Vice Chair in 2018-2019.

Also see my CNSV Board of Directors profile…