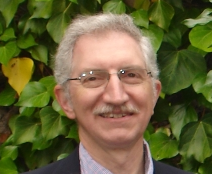 Startup & corporate advisor, and Expert Witness; Internet, multimedia, distributed computing, networking, product management, IT ops, patents, contracts
POB 61022
Palo Alto, CA 94306
USA
Dr. Andrew Cromarty is Managing Member of Distributed Systems Technology, and also President of Heath Company (Heathkit). He serves as an expert witness on patent infringement and contract dispute matters, and advises startups and technology corporations on operations, technology, corporate M&A due diligence, and product strategy.
Dr. Cromarty's technical expertise includes software development, Internet/networking, distributed computing, multimedia, wireless/telecommunications, and eCommerce. His business expertise includes contracting, corporate and team management and evaluation, IT operations, market identification and evaluation, and product definition and development.
Dr. Cromarty's expert witness engagements have included patent and contract matters in areas including networking, cable Internet service, eCommerce systems, mobile, telecommunications, software development, client/server systems, database systems, storage and security systems, radio/electronics, and streaming media. He has had engagements serving small business clients as well as the tech industry's largest firms including IBM, Comcast, Apple, Google, and Microsoft.
Dr. Cromarty's consulting practice services include due diligence, post-investment product plan refinement, IT operations, and corporate and product strategy.
He has been corporate CTO/CIO for a billion-dollar public broadband corporation, a $100 million wireless firm, the principal provider to Hollywood's film/TV industry of secure multimedia digital asset management services, and an investment bank specializing in tech industry M&A.  Dr. Cromarty has also been a corporate scientist and corporate marketer for several corporations. He served on the Board of a corporate VC and has performed due diligence on over 60 opportunities for investments, mergers, and acquisitions.
Most recently, Dr. Cromarty applied his corporate, startup and recovery skills as the new President of Heath Company (Heathkit), restoring a century-old former $100 million manufacturing company from bankruptcy back to successful operations by developing and overseeing all manufacturing, staff development, product development, back office and fulfillment operations, and marketing and sales. Heathkit now has shipped new products to thousands of customers worldwide under his leadership.