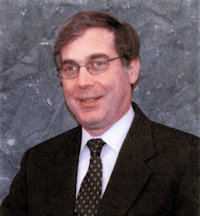 Michael N. Gershowitz, P.E.
Phone: 408 623 6837
Mobile:  
Fax:  
Other:  
CNSV Director
IEEE Member
Solid State (LED) Lighting and Controls
Electronic Product Design and Development
4620 Noyo River Ct.
San Jose, CA 95136
With over 30 years of experience in electronic product design and development and now razor focused on Smart lighting, Light Emitting Diode (LED) color tuning systems, networked sensors and controls, I offer my clients expert witness services, market insights for SSL product definition and roadmaps, as well as engineering and engineering management services to bring your development team back on-track for difficult projects that have gone astray, or provide turn-key design and development services at the circuit or system level, as you require.
LED Luminaire design and testing
LM-79, LM-82 Photometry and UL 8750 Safety Testing
Microprocessor systems architecture, mixed signal (analog and digital) design, microcode development
Embedded networking controllers and protocols – Ethernet (TCP/IP), HDLC/SDLC, Modbus, CANbus
Wireless networking solutions – 802.15.4, Zigbee, RFID
Interfaces – RS-485, RS-422, RS-232, I2C, SPI, JTAG, USB, PCI and PCIe
Programming Languages – C, Assembly, LabVIEW
EMI, EMC problem avoidance on new designs and resolution on existing designs
Project planning and management from cradle to grave
New product definition, market needs analysis,
ROI analysis and project budgeting
New product launch and go to market strategies
My goal is total client satisfaction which I achieve by rapidly and cost effectively identifying and solving critical problems that are stifling your product success and market growth. My blend of technical and business skills assures you the most "bang for the buck" in the areas you need it most to succeed.
I look forward to discussing your next project with you. Call me at 408 623-6837.
BSEE, MEEE Rensselaer Polytechnic Institute, Member IEEE
Michael has been a CNSV Director since 2017.  He was CNSV Chair in 2016 and an At-Large Director in 2015.

Also see my CNSV Board of Directors profile…