FDA OKs First Blood-Based Concussion Detection Test
Banyan Biomarkers is one of the first companies to bring a blood-based test to aid in the detection of traumatic brain injuries and concussions to the U.S. market
By Omar Ford
February 16, 2018
A new blood-based test could help change the way TBI's such as concussions are detected in patients. FDA recently granted a De Novo request to Banyan Biomarkers to market the Banyan Brain Trauma Indicator (BTI).
"The goal standard right now is the CT scan and it's better than anything else out there," Henry Nordhoff, chairman and CEO of Banyan Biomarkers, told MD+DI. "But the problem with CT is the cost; the time it takes; and the amount of ionizing radiation that's delivered to the brain. It's particularly dangerous when it's a developing brain. You're getting about 100 times the ionizing radiation in a brain scan that you're getting in a chest X-ray."
The San Diego-based company's test identifies two brain-specific protein biomarkers (Ubiquitin Carboxy-terminal Hydrolase-L1 or UCH-L1 and Glial Fibrilliary Acidic Protein or GFAP) that rapidly appear in the blood after a brain injury.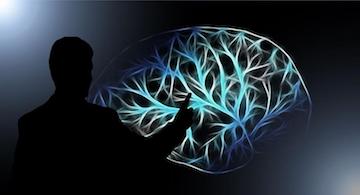 "The test is totally objective and semi-quantitative," Nordhoff said. "We haven't set a price yet, but it's [probably] going to be about $150 per test."
The Banyan BTI takes about four hours, but as the company works on automating the assay, that time could be reduced to about an hour.
FDA signed off on the Banyan BTI because of strong results from the ALERT-TBI study, which enrolled 2,011 patients at 24 independent clinical sites in the U.S. and Europe. The study compared the test's results to head CT scans of patients presenting to emergency departments with suspected head injury.
ALBERT-TBI showed that Banyan BTI achieved high sensitivity and high NPV (negative predictive value) for ruling out the need for a head CT scan and provides objective data for healthcare providers to aid in the evaluation of patients with suspected TBI.
The company is engaged in additional studies to determine if the biomarkers have applications in monitoring recovery after injury as well as their application in other degenerative conditions of the brain.
TBI's, including concussions, have gained widespread attention in recent years as their impact on athletes of all ages has been studied more closely. A study published in the March 2017 edition of JAMA showed that at least some form of TBI was diagnosed in 87 percent of donated brains of 202 football players. The NFL in particular has been plagued with lawsuits regarding Chronic traumatic encephalopathy. This has helped usher in new wave of technologies to accurately diagnose cognitive injuries.
In 2016, FDA cleared two medical devices, the first to fall into the new computerized cognitive assessment aid for concussion device category.
Pittsburgh, Pa-based Impact Applications has developed the Immediate Post-Concussion Assessment and Cognitive Testing (Impact) and Impact Pediatric Devices.
The tests don't diagnose concussion. Instead they can be used to determine how a person's thinking may have been impaired by a possible brain injury. Patients are tested on measures like word memory and recognition as well as reaction time. Their performance is compared against their own results before injury or to database scores from other people their own age.
FDA also cleared a virtual reality, eye-tracking headset that can detect concussion symptoms in less than 60 seconds. Eye-sync, from Boston-based startup Syncthink, is the product of years of research by the Stanford concussion and brain performance center at Stanford school of medicine.
The goggles measure jitter in eye movement, which can predict difficulty in paying attention, a concussion symptom that often shows up days after the injury. Wearers use their eyes to follow a dot that travels in a circle for 15 seconds before the test begins again.
Nordhoff said that in five years there would be tremendous development in the field and said that Banyan's test could be even more refined and quicker to use.
"I think maybe in five years you will be using a lab-on-a chip and this will be a disposable test," Nordhoff said.
This article was originally posted at MDDI online on Feb. 16, 2018.


1 Comment