What Startups Should Know About Software Patents in 2017
Wed, Jul 19 2017, 6:30 pm – 8:00 pm PDT
Event Organizer: Association of Computer Machinery Organization
Location: Target Digital

---

---
Presented by Association for Computing Machinery, San Francisco Bay Area Chapter
Technical innovations can make or break a leader in a particular market. Most modern innovations related to computers have pertained to software. To capitalize on software innovations, start-up companies often rely on software patents to ward off law suits, attract investment, and prevent competitor knock-offs. Every major and successful software company has a patent portfolio and strategy that has been a key factor in its success. This presentation will focus on the patentability of software as well as why and when a start-up company should consider pursuing patent protection. We will cover the effects and benefits of patents to software companies, best practices for obtaining patent protection, and some key pitfalls for start-ups to avoid in obtaining software patent protection.
6:30 Doors Open, Food & Networking
7:00 Announcements
7:10 Presentation
⟶ Please arrive before 7 pm due to security.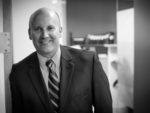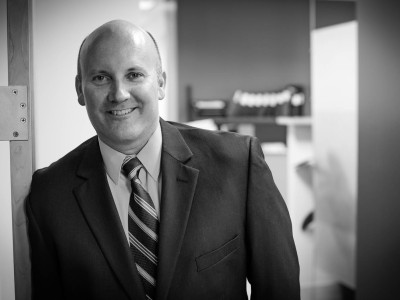 About the speaker,  Steve Bachmann
of
Bachmann Law Group
Steve Bachmann is the founder of Bachmann Law Group and specializes in patent and intellectual property matters. For over 15 years, Steve's practice has focused on using domestic and international intellectual property acquisition, enforcement, and licensing to provide individualized intellectual property counseling and strategies that are tailored to each client's business goals.
Steve counsels clients on prosecution of U.S. and foreign patent and trademark applications, implementing trade secret programs, and global enforcement and defense of his client's patents. He has represented clients in all aspects of patent development, including acceleration, reissue, reexamination, appeals, and post-grant review. Steve also counsels clients on intellectual property (IP) portfolio development and strategy, licensing and technology transfer negotiation and drafting, open source, competitor IP analysis and investigations, IP related due diligence, and providing opinion letters regarding non-infringement and invalidity.
Steve started as a Design Engineer with National Semiconductor in Santa Clara, CA, where he designed integrated circuits. He has a broad range of substantial experience in technology including Internet architecture, application server architecture, cloud-based computing systems, encryption, and network security, Internet and casino gaming technology, semiconductor materials, devices and fabrication, laser systems, optical systems, VoIP, antennas, propagation, and wireless technologies, digital signal processing, power and battery systems, energy systems, control systems, artificial intelligence, computer systems, peripherals, architecture, and components, memory storage systems, clean technology, solar power systems, nano-technology, medical devices and other areas of software and hardware.
This event is free!  All attendees MUST register using

---
Location: Target Digital

100 Mathilda Pl Suite 200 (2nd Floor), Sunnyvale, CA 94086
View Map & Directions