Webinar: Video Conferencing – Silicon Valley's 50-Year History
Wednesday, Jul 22, 2020 - 1:30 pm to 3:00 pm PDT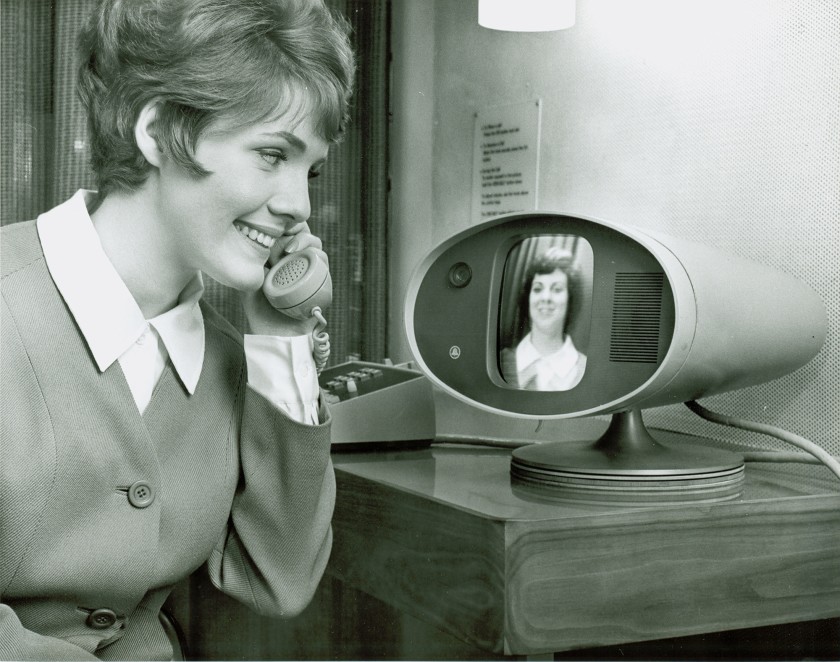 ---
This event was organized by the IEEE Silicon Valley Technology History Committee.
The COVID-19 pandemic looks like it will be the catalyst that turns video conferencing into an everyday communications tool for use by everyday people.  However, this 50+ year overnight success story has roots dating back to the 19th century, as well as the 1964 World's Fair with AT&T's vision of a videophone that would be as simple to use as a telephone.
To realize that vision, many different technologies would have to be invented, refined and cost-reduced, including video capture and associated screens, broadband infrastructure and what came to be known as the cloud, and the digitalization of audio and video.  The compression algorithms and methodologies that were used to dramatically reduce the amount of audio and video data needed to be transmitted were an essential enabler, and they will be the focus of this event.  Silicon Valley's history in this realm goes back over 50 years, and companies that no longer exist that built the foundation for video conferencing include Compression Labs, C-Cube and Divicom.  However, their inventions were foundational, and companies including 8×8 and Intel still exist and are active in support of video conferencing as we use it today.
Join the IEEE Silicon Valley Technical History Committee as we look back at the history of how we arrived at today's technology, including how hype and marketing often raced ahead of the technology and infrastructure.  Our speakers will discuss the lessons they learned along the way, and will explain how the various building blocks slowly came together.  We will also provide a picture of what the future holds for richer communication experiences, including virtual reality and improved security.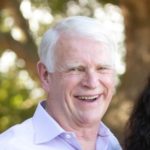 About the speaker,  Dave House
of
House Family Vineyards
Dave House joined Intel Corp.in 1974, and led the company's microprocessor division from the 8086 through the Pentium II in 1978-1991.  He also launched Intel's still very successful Server Products Division, and managed the team that introduced the "Intel Inside" marketing program.  Dave was also instrumental in Intel's 1988 purchase of Digital Video Interactive (DVI) technology from David Sarnoff Research Center Laboratories.  DVI brought multimedia initially to DOS-based PCs, and later became a fundamental building block for Intel's ProShare video conferencing system.  Dave went on to lead several Silicon Valley telecom and networking stalwarts such as Bay Networks, Nortel, and Brocade, and he is currently the proprietor of the highly acclaimed House Family Vineyards.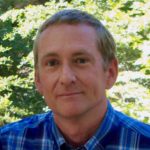 About the speaker, Eric Dorsey

Eric Dorsey's primary expertise is in creating consumer products in the audio, video, neural networks and mobile space.  He is currently managing projects for the US government using AI and Machine Learning in the area of national security.  Eric was Director of Engineering at San Jose-based Compression Laboratories, a pioneer in video compression for both video conferencing and television distribution networks.  He was involved in the initial meetings of the MPEG standard committees, and went on to senior roles at notable set-top companies such as Thomson and San Jose-based TiVo.  More recently, he worked on a project for preserving Dr. Stephen Hawking's synthetic voice.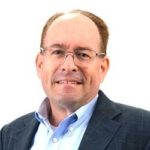 About the speaker, Bryan Martin of 8x8, Inc.

Bryan Martin is Chairman and CTO of 8×8, Inc. in Campbell.  He led the company's transition from hardware to its Unified Communications as a Service offering which integrates voice and video over IP in a single platform to enable cloud phone, video collaboration, team chat, contact center and analytics functionalities.  Bryan's early work in compression was at Santa Clara-based Integrated Information Technology (IIT) where he helped develop the Vision Processor chips that allowed JPEG image encoding and decoding at video rates, and which could also perform both MPEG and H.261 compression and decompression of audio and video data.  San Jose-based Compression Labs used these chips as a replacement for discrete circuits in its systems.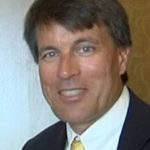 About the speaker, Ken Pyle of Viodi, LLC

Ken Pyle will moderate the above panel of speakers.
Ken is a CNSV member who has been a videographer of many past CNSV events.  He began working in field service and product management roles in the cable television and video industries starting in the 1980s, including Catel and Comlux/C-Cor.  As these companies were providers of uni- and bi-directional analog and digital video transmission systems, this led Ken into work with video-on-demand (VOD) providers.  In 2002, he founded Viodi, a premier provider of information and assistance to independent communications service providers and their vendors.  Besides creating well over 100 video interviews and "documonials" annually, Ken is managing editor of the Viodi View newsletter and producer of the ViodiTV YouTube channel.
---
Location: WEBINAR–ONLY EVENT!          

 Video recording available below