The World of the Expert Witness
Tuesday, Mar 3, 2015 - 7:00 pm to 9:00 pm PST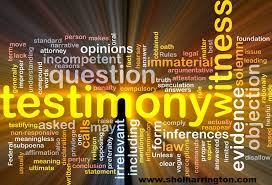 ---
We all hear about Expert Witnesses testifying at trial. Engineers sometimes wonder if becoming an Expert Witness is a good career path. In some ways it is the polar opposite of the classic 9-5 engineering job at a large company.
An Expert Witness typically plays many roles, including that of a businessperson, consultant, tech guru, technical writer and showman. It is a very demanding job that is not suited to probably most engineers. In this talk, you will:
learn what skills and personality traits are required
learn where the expert fits into a typical patent case and what roles s/he plays
follow the path of a typical case, and see how the expert works with the attorneys
learn about writing and defending an expert report
learn about the role played by an expert at trial
learn about how to get started, and how to market your services
Following the presentation, a panel of Expert Witnesses will answer questions from the audience.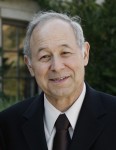 About the speaker,  Joel Williams
of
emLinux
Joel Williams is an Expert Witness who has been involved in over 30 cases. He started his career at Bell Labs, and has been a consultant for over 30 years. Joel specializes in networking and Linux software. He is a Life Senior member of IEEE, and is a member of the CNSV Board of Directors.
---
Location: Agilent Technologies, Inc. - Aristotle Room, Bldg. 5
5301 Stevens Creek Blvd., Santa Clara, CA 95051
View Map & Directions
 
Early SIG meeting schedule:
6:00 PM  – SIG Meeting (CNSV Special Interest Group) :
Note: Free Registration includes Main and SIG meetings, but please register. (See Ticket Info, above)
This talk will discuss how big data technologies are used in oil and gas exploration and production activities in order to gain actionable and relevant insights from the large amounts of data generated from sensors, logistics, business operations and more. The talk will also include a deep dive into approaches for predicting drilling equipment function and failure, a key step towards zero unplanned downtime since non-productive time due to drilling equipment failure can be expensive.
Dr. Rashmi Raghu will highlight how the Pivotal Data Labs team uses big data technologies to build models for predicting drilling equipment function and failure. Models such as these can be used to build essential early warning systems to reduce costs and minimize unplanned downtime. Dr. Raghu will also present the overall methodologies that she and others in the PDL team use when tackling real-world big data problems.
Rashmi Raghu has extensive experience in executing complex analytics projects in multiple vertical markets. She is currently a Principal Data Scientist in the Pivotal Data Labs team at Pivotal with a focus on applications in the Energy sector. She holds a PhD in Mechanical Engineering with a minor in Management Science & Engineering from Stanford University. Her doctoral research focused on the development of novel computational (fluid-structure interaction) models of the cardiovascular system to aid disease research.
Rashmi obtained Masters and Bachelors degrees in Engineering Science from the University of Auckland, New Zealand. Her professional interests include mathematical modeling and computational techniques for applications ranging from modeling physical systems to decision analysis.