Annual CNSV Dinner Meeting: The Fairchild Patent Notebooks – Curating the Founding Documents of Silicon Valley
Thu, Jun 11 2015, 6:00 pm – 9:00 pm PDT      

Event Organizer: Brian A. Berg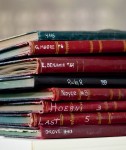 ---
Here are two blogs about this event: Steve Leibson, Xilinx / Jonathan Wells, IEEE-CNSV Vice-Chair
Fairchild Semiconductor invented new technologies, pioneered an entrepreneurial business culture, and spawned manufacturing and marketing techniques.  Founded by Gordon Moore, Robert Noyce, Jean Hoerni, Julius Blank, Eugene Kleiner, Victor Grinich, Jay Last and Sheldon Roberts (the "Traitorous Eight") when they left Shockley Semiconductor Laboratory in 1957, six of its founders as well as others in the company's research staff maintained notebooks that recorded patentable ideas and day-to-day accounts of their work.
Fairchild was the first venture-funded technology company, and these notebooks document important inventions such as the planar process and the integrated circuit. Fairchild also spun off numerous companies including Intel, and these companies gave birth to the phenomenon that we know today as Silicon Valley.
As Computer History Museum (CHM) Semiconductor Curator, David Laws has studied many of the 1334 Fairchild Notebooks donated to the CHM by Texas Instruments in 2012.  Hand-written and illustrated, each book is filled with calculations, plots, graphs, tables and photographs, as well as samples of silicon wafers and other mementos.  They offer a unique insight into the work and life of each author.  Each book tells its own story, and collectively they tell the history of a generation that changed the world.
In this talk, David Laws will describe the scope of the collection and will present and discuss its most illuminating entries.  These notebooks have been described as the "Founding Documents of Silicon Valley." David's The Fairchild Semiconductor Collection of Notebooks and Technical Papers CHM website posting provides additional interesting information which will be included in his talk.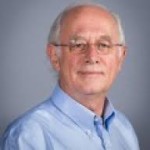 About the speaker,  David A. Laws
of Computer History Museum
David A. Laws is a founding member of the Semiconductor Special Interest Group (Semi SIG) at the Computer History Museum (CHM) in Mountain View, CA.  He is the CHM Semiconductor Curator, and has contributed to the Digital Logic and Memory & Storage galleries of the CHM's permanent exhibition.  A physics major, he has worked at Silicon Valley semiconductor companies including Fairchild Semiconductor and Advanced Micro Devices (AMD) in roles from engineer to CEO.  He has written extensively on topics including the pioneering days of the chip industry, visiting gardens and Steinbeck Country. David also maintains an interesting blog on the CHM website.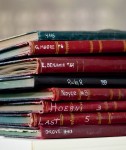 ---
Location: Turmeric Restaurant
141 S. Murphy Ave., Sunnyvale, CA 94086
View Map & Directions