Webinar: Lockheed's Spy Satellite Programs – Looking From Above the Iron Curtain
Sam Araki , Miles Johnson, James Carlock, Terry Zaccone,
 Hugh Satterlee, Bill Monroe, 
Tom Gardner
Thursday, Oct 8, 2020 - 1:30 pm to 3:30 pm PDT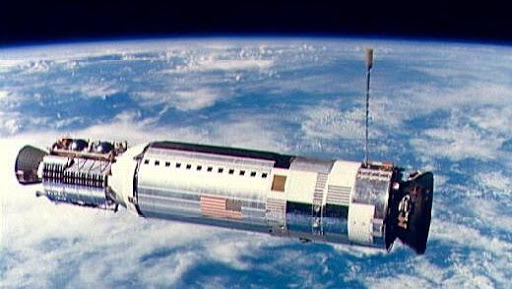 ---
This event was organized by the IEEE Silicon Valley Technology History Committee.
Corona was America's first eye-in-the-sky space mission.  Silicon Valley-based Lockheed Missiles and Space Systems was the system integrator of the Corona payload, and the program required development of a new camera and film, as well as a capsule to allow recovery of the film.  Corona satellites were used to survey the Soviet Union (USSR), the People's Republic of China, and other areas from June 1959 until May 1972.
Lockheed was also the developer of Agena spacecraft, which served as the upper stage to the Thor booster and spacecraft.  The Agena went on to support multiple other missions for many other customers, and essentially became America's first space utility vehicle with its 362 launches over three decades.  All aspects of the program required development of breakthrough technologies.
In this online program, Lockheed veterans will discuss the original Corona mission and the key challenges required by Agena for its long-term success.  They will illustrate how Agena subsystems and technologies co-evolved and advanced together with system integration and test techniques.  They will also show how the program taught the aerospace industry many fundamental lessons, including how to successfully specify and accommodate products from multiple suppliers.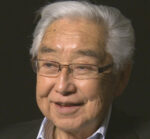 About the speaker, Sam Araki
Sam Araki was one of the first team members on the CORONA Program.  He was a system engineer for the Agena spacecraft and the three-axis stabilized spacecraft for the camera payload.  He worked at Lockheed for 38 years, and retired in 1997 as the President of Lockheed Martin Missiles and Space Company.  Sam is a Fellow of the American Astronautical Society, and a member of the National Academy of Engineering.
He received the American Institute of Aeronautics and Astronautics' von Braun Award (2004) for Excellence in Space Program Management, and the National Academy of Engineering's Charles Stark Draper Prize (2005) for his contributions to the advancement of engineering.  Sam was named a Pioneer of National Reconnaissance (2004) by the National Reconnaissance Office.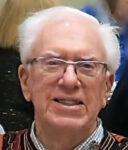 About the speaker, Miles Johnson

Miles Johnson was a Lockheed employee for 32 years, and he retired in 1994 as VP of Engineering of the Lockheed Martin Space System Division (SSD).  Upon graduation from Ohio State University in 1961, he joined Lockheed at Vandenberg AFB as a Guidance & Control engineer on the Agena/Corona Program.
Miles advanced to the position of Lockheed Launch Conductor, and participated in 8+ launches before transitioning to Lockheed's Silicon Valley facilities where he was responsible for Agena/Corona system engineering & integration.  He held subsequent SSD Program management assignments of Manager of Engineering Integration, Chief System Engineer, Program Manager, and VP of Special Programs.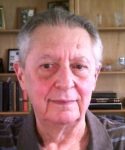 About the speaker, James Carlock

Jim Carlock a 32-year veteran of Lockheed.  He started his career in 1967 as a guidance and controls engineer on the Agena program, and went on to other military programs.
Jim was later involved in other space technology applications, and became Program Manager for the Hubble Space Telescope, the Ikonos commercial imager, and the Lockheed portion of the International Space Station.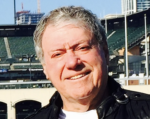 About the speaker, Terry Zaccone

Terry Zaccone a 31-year Lockheed veteran, and he retired in 2000.  After graduating from UC Berkeley, he joined Lockheed and worked on the Barnes Horizon Sensor for the Agena.  Terry continued his studies while working, receiving his MA in Physics from San Jose State and his PhD in Psychoacoustics from Stanford in 1982.  He worked on Strategic Defense Programs as Manager of Lockheed's Optical Systems Department in their Palo Alto Research Labs.  Dr. Zaccone then joined the Astronautics Division as Chief Systems Engineer for the Ground Based Free Electron Laser Technology Integration Experiment (GBFEL-TIE).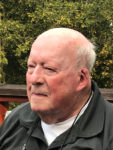 About the speaker, Hugh Satterlee

Hugh Satterlee will discuss the thermodynamics of the Agena and of subsequent spacecraft.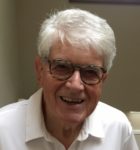 About the speaker, Bill Monroe

Bill Monroe is an eight year Lockheed veteran, and he spent the following eight years with Corona camera manufacturer Itek Corp.  He contributed to the thermal control design of the Agena and of the Corona payload.  Bill has a BS in Mechanical Engineering from UC Berkeley and an MSME degree from Santa Clara Univ.  His work with Itek cameras also gave him opportunities at the Lockheed Skunk Works in Burbank, where he worked with both the U-2 and SR-71 design teams.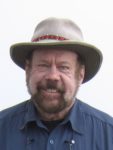 About the speaker, Tom Gardner

Tom Gardner is Treasurer of the IEEE Silicon Valley Technology History Committee, and he organized and will moderate this event.  He has a long history of work in the data storage industry.
---
Location: WEBINAR–ONLY EVENT!          

 Video recording available below

Event recording is available on
YouTube
.