Lockheed: A Silicon Valley Strategic Defense Startup
Thu, Jan 14 2016, 6:00 pm – 8:30 pm PST
Event Organizer: IEEE Silicon Valley Tech History Committee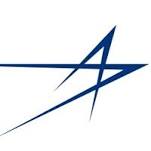 ---
An event brought to you by the IEEE Silicon Valley Tech History Committee
REGISTER NOW ON

Abstract:
In 1956, Lockheed moved its new division – Lockheed Missile Systems Division – to a 275 acre site next to Moffett Field in Sunnyvale.  Lockheed had been selected as the systems manager for the Navy's Polaris Fleet Ballistic Missile, and the developer of the missile itself. Lockheed in the Santa Clara Valley went from zero employees in 1956 to more than 28,000 by 1965, far greater growth than at HP or Fairchild. Perhaps what is now Silicon Valley should have been dubbed "Defense Valley."
Polaris was the first submarine launched ballistic missile in the America's triad of nuclear defense systems. Extended through four production generations (Polaris A1, A2, A3 and Poseidon C3), it was retired from service in the early 1990s. These were followed by Trident I C4 and today's Trident II D5.  Polaris/Poseidon and Trident – collectively known as the US Navy fleet ballistic missiles – recently celebrated its 60th anniversary, and they are generally recognized as one of the most successful US military industrial programs.
Come to this event and hear three former Lockheed senior leaders to get a perspective of the "Defense Valley" of the 1950s and 1960s, and the Polaris/Poseidon program that led to today's Tridents that make up the most secure leg of the strategic Triad.
Panelists:
Dave Montague is a forty-year Lockheed employee who retired in 1996 as the President of the Missile Systems Division and as a Corporate Vice President.  He came to the Valley in 1957 as an engineer on the new Polaris program. He progressed up the supervisory and management chain in positions in guidance and control, systems engineering and program management for the Polaris, Poseidon and Trident 1. He eventually was part of the executive management team for the Tactical and Defense systems and Trident II, as well as several compartmentalized programs. He is a Fellow of the AIAA and a member of the National Academy of Engineering.  He graduated from Cornell University in 1956.

Cliff Kancler is a forty two-year Lockheed employee who retired in 2007.  Starting in 1965 with work on the first airborne general purpose digital guidance computer, Cliff was a major contributor in computer architecture development for guidance computers and for tactical and defense interceptor computers.  In addition to being part of our strategic defense systems, computers from Cliff's group are circling the solar system and have helped explore the moon.  He has earned recognition as an LM fellow, and has a number of patents and awards. He graduated from Rensselaer Polytechnic Institute (RPI) in 1965.
Roy Dreisbach is a thirty seven-year Lockheed employee retired in 1997.  Upon graduating from Menlo College in 1960, Roy joined Lockheed and held senior administrative assignments in the Missile Systems, Research and Development, Advanced Systems and Space Systems Divisions.  His work spanned programs from Polaris A1 through Trident II, as well as Tactical and Defense Systems.  He is an ex-naval aviator, having flown the Lockheed L-1049 Super Constellation early warning aircraft from 1954 to 1958.
Moderator Tom Gardner is from the valley's storage industry, and would thus prefer to call it the "Iron Oxide Valley."  He has learned much about Defense Valley while preparing for this panel.
Address questions about the IEEE Silicon Valley Tech History Committee to Chair, Brian A. Berg.
---
Location: Keypoint Credit Union
2805 Bowers Ave. Santa Clara, CA 95051
View Map & Directions