Webinar: IoT at the Edge – Computing in Extreme Temperatures
Tuesday, Apr 13, 2021 - 7:00 pm to 9:00 pm PDT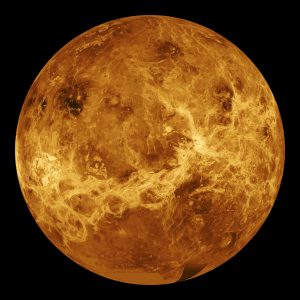 ---
Some of the biggest environmental challenges for computing today involve being able to operate silicon devices at temperatures above 125˚ C.  Operation gets even trickier when the surrounding environment can include a temperature range as wide as -190˚ C to +800˚ C.  The solution to these issues has been a combination of advanced semiconductors (including Silicon Carbide), sophisticated ceramic-based packaging, and innovative manufacturing.
In this talk, Dr. Matt Francis will describe how the need for data acquisition and control in these demanding environments led to creation of the eXtreme Node (XNode™) single board computer (SBC), which is built around the RISC-V open source ecosystem and able to support Internet of Things (IoT) functionality.  He founded Ozark IC to work on advanced projects for demanding environments, and he will discuss applications including down-hole geothermal energy exploration, turbine engine controls, and operation in space (including, to date, a year on the International Space Station).  His challenges have been not only design, but test and validation for these extreme temperatures.  He is currently working on a project that will send the XNode to the surface of Venus where it will need to operate at up to 500˚ C.
The video shown at the end of the presentation is here.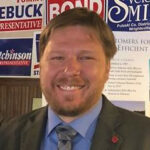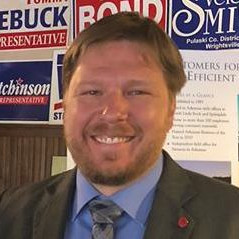 About the speaker,  Dr. Matt Francis
of
Ozark Integrated Circuits, Inc.
Dr. Matt Francis is an expert in the design, modeling, and packaging of electronics for extreme environments.  As CEO and Founder of Ozark Integrated Circuits, Inc., in Fayetteville, Arkansas, he has been a provider of rugged electronics for aerospace and energy applications while under contract to organizations including NASA, DARPA, DoE, USAF and the NSF, as well as in various smaller consulting projects.  Matt was Ozark IC's payload specialist for the International Space Station in 2019, for which he coordinated live data collection for a year in low earth orbit from an ultraviolet sensor system designed by his company.
Dr. Francis has authored or co-authored over 50 papers, has given invited talks on modeling, simulation electronics design, and packaging, and is a contributor to the book Extreme Environment Electronics.  He is East Area Chair for IEEE Region 5, he serves on IEEE MGA and IEEE-USA committees, and is a candidate for IEEE Region 5 Director.  Matt co-founded a robotics club which engages students from 1st grade through high school, and his PhD in EE is from the Univ. of Arkansas at Fayetteville.
---
---
Event recording coming soon.