Intellectual Pugilism: The Art and Science of Expert Witnessing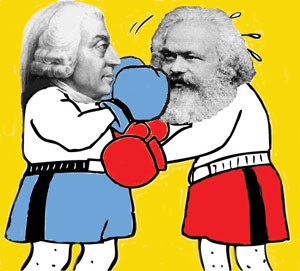 ---
In this interactive presentation, Irving Rappaport will provide some insights into the learned skills of an expert witness, and will relate some situations and problems with which he has dealt.
Expert witnessing is both art and science.  Mastering it comes with years of diligence and practice in legal cases. Irv will describe in depth why the following skills are so essential:
a strong ability to consider facts and evidence in conjunction with one's knowledge and experience;
an excellent analytic writing expertise;
the ability to stay in control of a dialogue by skillfully answering questions;
having more in-depth knowledge of the subject matter than opposing counsel;
answering questions in a clear, concise, credible and confident manner;
convincing a judge and jury that you have a sound grasp of all the relevant facts;  and
utilizing the 7 Cs of expert testimony (these will be explained during the presentation)

About the speaker,  Irving Rappaport
of
IP Checkups, Inc.
Irving Rappaport served as Associate General Counsel for IP and Licensing for Apple Computer, National Semiconductor, Medtronic, Data General and Bally Manufacturing. He founded two patent analytics startups: Aurigin Systems, Inc. and IP Checkups, Inc.
While serving as an expert in over 70 cases over the past 20 years, Irving has testified at 8 trials, written over 50 expert opinions and been deposed over 45 times. He is a named inventor on 28 issued U.S. patents and corresponding international counterparts. He holds a BSEE from Washington Univ. (St. Louis), a JD with Honors from George Washington Univ., and an MBA from Boston Univ. He has presented over 60 papers at worldwide professional meetings, and authored chapters in two books on IP. Selected annually since its founding in 2009, he is a member of the IAM 300: World's Leading IP Strategists. He was appointed by 3 U.S. Secretaries of Commerce and 2 U.S. Trade Representatives to the Industry Functional Advisory Government Committee on Intellectual Property Rights (IFAC-3), work which resulted in adoption of the World Trade Organization (WTO) Trade Related Intellectual Property Section (TRIPS) (1987-1994).
---
Location: NVIDIA Corp., Santa Clara
2800 Scott Blvd., Santa Clara, CA 95050
View Map & Directions