Exploding Hoverboards, and Everything You Wanted to Know About Chinese Manufacturing But Were Afraid to Ask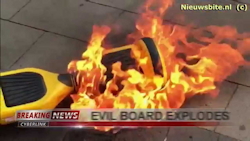 ---
Note: Ms. Coates is also presenting at the 6:30-7pm IP SIG pre-meeting, as described below.  Your registration is good for either or both events.
Exploding hoverboards have been all over the news lately, especially as these boards were very popular as holiday gifts. Based on the number of incidents of the boards exploding or catching fire, many retailers including Amazon.com and Target stopped selling them before Christmas, and several commercial airlines banned them aboard their aircraft.
So what happened in the production of these items in China to make them so dangerous? We all know about defective, cheap Chinese products, but is this really the result of poor processes and sub-standard materials or is something else going on? Why is it for example, that China can build a $589,000 Lamborghini Estoque, but not a safe hoverboard? And who is responsible when a defective product is imported into the United States?
In this talk, Rosemary Coates will address these questions by discussing the facts about global supply chains, poor quality products, patent infringement, outdated safety standards, and the potential for high profits with knock-off brands within the extremely competitive manufacturing community in China.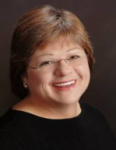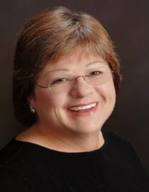 About the speaker,  Rosemary Coates
of
Blue Silk Consulting
Rosemary Coates is the the President of Global Supply Chain consultancy Blue Silk Consulting and the Executive Director of the Reshoring Institute. She has been a global supply chain management consultant for 25 years, with an impressive list of over 80 global supply chain clients.
Ms. Coates is an Amazon bestselling author with five books: 42 Rules for Sourcing and Manufacturing in China, 42 Rules for Superior Field Service, Negotiation Blueprinting for Buyers, The Reshoring Guidebook and the upcoming Legal Blacksmith – How to Avoid and Defend Supply Chain Disputes.
Rosemary has extensive experience as an Expert Witness for matters involving global supply chains, and much of her experience and expertise is in sourcing and manufacturing in China.
She earned an MBA from University of San Diego and a BS in Business from Arizona State University. She serves on the Board of Directors of the University of San Diego Supply Chain Management Institute, and she teaches Global Supply Chain Strategy at UC Berkeley.  She is an IEEE-CNSV member, and she gave the Jan. 2010 talk What Everyone Should Know About China.
---
Location: NVIDIA Corp., Santa Clara
2800 Scott Blvd., Santa Clara, CA 95050
View Map & Directions
 
Early SIG meeting schedule:
6:30 PM – SIG Meeting (CNSV Special Interest Group) :
Note: Free Registration includes Main and SIG meetings, but you must register. (See Ticket Info, above)
Rosemary Coates, the main meeting presenter, will also present at the IP SIG "pre-meeting":
In this pre-meeting as organized by the CNSV Intellectual Property Special Interest Group (IP SIG), Rosemary Coates will present her perspective about the best approach to being an Expert Witness in legal disputes. She will discuss the discipline necessary to be successful as well as the pitfalls that an Expert may encounter. She will also offer ample time for you to pick her brain about what she has found that works and doesn't work based on her experience in providing an expert opinion in many disputes over the past ten years.