Ethernet's Emergence from Xerox PARC: 1975-1980
Wed, Apr 13 2022, 1:30 pm – 3:00 pm PDT
---
Location: WEBINAR-ONLY EVENT!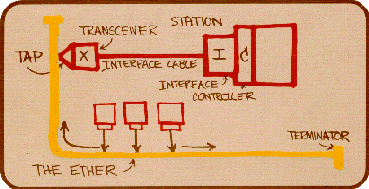 ---
Ethernet was invented in 1973-74 at Xerox PARC in Palo Alto, CA, to network the PARC's Alto GUI workstations and the world's first networked laser printer.  This presentation will trace the history and development of Ethernet as a 10 Mb/s product up through the release of the DIX (DEC-Intel-Xerox) spec in 1980 as a multi-vendor open spec for industry. DEC and Intel asked for and got a few minor changes, and DIX published the first Ethernet spec in the "Blue Book" (two versions).  That formed a proposal to IEEE 802 and was the basis of the IEEE 802.3 CSMA/CD standard.
This event will feature a panel of the major figures who were involved with creating open 10 Mb/s Ethernet in this time period, with elaboration from a select group of its implementers.
This event was organized by the IEEE Santa Clara Valley Section's Life Members Affinity Group (SCV-LMAG) and the IEEE Silicon Valley Tech History Committee (SiliconValleyHistory.com), in conjunction with IEEE-CNSV.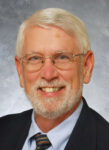 About the speaker,  Moderator: Geoff Thompson
of GraCaSI Standards Advisors
Geoff Thompson was an early user of 3-Mb Ethernet at Xerox PARC, supporting Gary Starkweather's pioneering work on laser printing. Geoff moved to Xerox Systems Development to work on workstations and Ethernet. He started participating in IEEE 802.3 in 1983, and in 1988 moved to SynOptics Communications (later Bay Networks/Nortel) to do standards work full time. He chaired the IEEE 802.3 Ethernet Working Group from 1993 until 2002. He was a key technical contributor on the repeater and Power over Ethernet amendments. He remains an active participant in this important industry standard. Geoff is an IEEE Life Member, and also a CNSV member.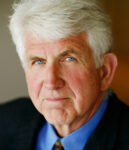 About the speaker, Bob Metcalfe

Bob Metcalfe co-invented Ethernet in its 3Mb/s form in 1973 with Dave Boggs. They spread Ethernet's use along with the Alto personal computer and laser printing throughout the Xerox PARC R&D community during the 1970s.  Bob became the relentless promotor of Ethernet both inside Xerox and externally, most visibly as founder and the public face of 3Com. In his many activities since then, he has remained Mr. Ethernet above all else. Bob is a Fellow of The Computer History Museum.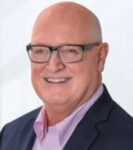 About the speaker, Dave Liddle

Dave Liddle worked in research at Xerox PARC where he provided key elements to the first Ethernets. In 1975 he became head of the new System Development Division (SDD) to productize a better, top-down-designed, customer-rugged version of the Alto and Ethernet.  That engineering effort (~250 engineers at its peak) resulted in the end-1980 announcement/1981 delivery of the Xerox Network System of network servers (file, print, gateway) and the Xerox Star 8010 Professional Workstation, all using the new 10-Mb/s Ethernet.  He later co-founded and served as CEO for Metaphor Computer Systems, Inc., and was President and CEO of Interval Research Corporation.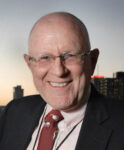 About the speaker, Gordon Bell

Gordon Bell was an early employee of Digital Equipment Corporation (DEC), and later became its VP of Engineering. He was instrumental in the decision to choose Ethernet as the network that DEC promoted as an open standard. Gordon's stints since then include being a researcher emeritus at Microsoft Research. With his wife Gwen he founded the Digital Computer Museum in Massachusetts, whose archives and materials are now part of the Computer History Museum where he is a Board member and Fellow.

About the speaker, A Panel of 7 Ethernet Implementers

During the program, a panel of 7 industry figures will periodically elaborate about their early experiences of implementing Ethernet in various realms: John Shoch, Bob Belleville, Roy Ogus, Hal Murray, Dave Redell, Robert Garner, and Rich Siefert.
John Shoch was at Xerox PARC at the start of Ethernet. He later worked under Liddle, and succeeded him as head of systems development at Xerox before a later career in venture capital.
Bob Belleville, Roy Ogus, Hal Murray, Dave Redell and Robert Garner were all involved with the development of 10 Mb/s Ethernet at Xerox before the DIX alliance.
Dave Redell was the editor of what became the famous DIX Ethernet Blue Book.
Robert Garner has recently been interviewing people and collecting material for a historical paper or book on this event's topic.
Rich Siefert was a major technical contributor from DEC.
---
Location: WEBINAR-ONLY EVENT!