Decoding Silicon Valley: The Insider's Guide
Tue, Mar 13 2018, 7:00 pm – 9:00 pm PST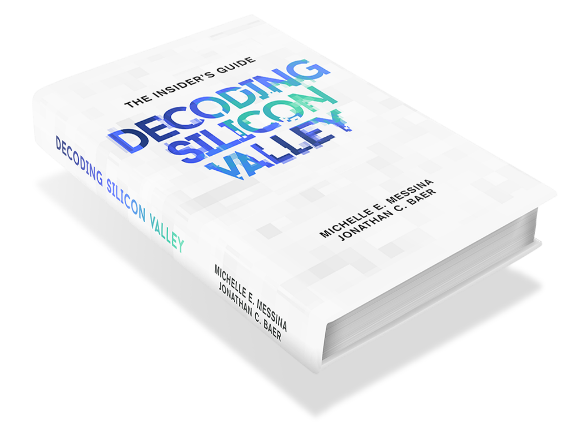 ---
IEEE-CNSV member Steve Leibson wrote this blog about this event.
The IEEE Silicon Valley Tech History Committee is co-sponsoring our event.
Silicon Valley is not the birthplace of all tech-based startups, nor is it the source of all venture capital. However, the Valley's entrepreneurs have refined the art of company-building into a science over the last 60 years. A certain mystique has developed about Silicon Valley—one that gets distorted and magnified the farther away from the Valley you are. The world believes that Silicon Valley is the place to start and build a technology company into a global leader. But how does it actually work?
In this talk, Michelle E. Messina and Jonathan C. Baer will discuss how their new book Decoding Silicon Valley: The Insider's Guide is designed to help readers better understand and appreciate Silicon Valley—including the more subtle aspects of the Valley that are, in fact, hidden in plain sight. Attendees will learn about Silicon Valley's best practices, and about the Valley's unique vantage point for evaluating startups.
Their book includes interviews with serial and first-time entrepreneurs, leading venture capitalists, and many others who are part of the Valley ecosystem. Notable interviewees include Ann Winblad of Hummer Winblad, Joe Kennedy of Pandora and Phil Libin of Evernote.  The interviews provide colorful stories, surprising anecdotes and telling insights about what really happens in Silicon Valley. What is surprising is that no one had previously written a book on these topics.
Copies of the book will be available for purchase, and the talk will conclude with a book signing by the co-authors.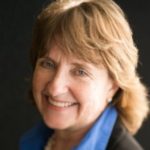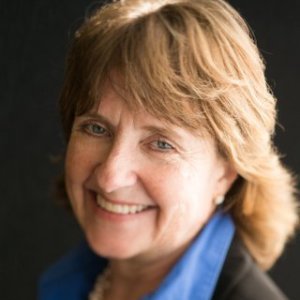 About the speaker,  Michelle E. Messina
of
Explora International, LLC
Michelle E. Messina is a serial entrepreneur, consultant and trainer on innovation, business acceleration, market readiness and development, technology commercialization, entrepreneurship and leadership. She leverages a strong revenue, marketing and operations background to develop viable growth and expansion strategies, and brings the best practices of Silicon Valley's ecosystem, as well as its most successful companies, to startups, investors and regional ecosystems worldwide.
Michelle has worked in software, hardware, food manufacturing and distribution, textiles, and the services sector in over 50 countries over the past 10 years. She is a member of The Band of Angels, Silicon Valley's oldest angel investment group that includes over 150 active investors. Michelle is multilingual, a published photographer, and co-author of Decoding Silicon Valley: The Insider's Guide.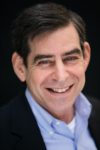 About the speaker, Jonathan C. Baer of Threshold Ventures

Jonathan C. Baer is Managing Partner of Threshold Ventures, and is a recovering venture capitalist who loves working with companies around the world. He was a general partner at a Sand Hill Road venture fund, and the founder and CEO of two venture backed companies. Jon now spends his time teaching, mentoring, and advising early-stage companies at leading accelerators and universities, as well as serving on several boards.
He is expert at training startups, mentors, and early stage investors around the world in Silicon Valley's best practices. Jon believes that startups require tough love, and that they need to focus on money, metrics, and milestones. He teaches startup CEOs to say less—because less is more—and is co-author of Decoding Silicon Valley: The Insider's Guide.
---
Location: SEMI, Milpitas, CA
673 S Milpitas Blvd, Milpitas, CA 95035
View Map & Directions
---
Main Presentation recording will not be available.