Webinar: Legal Issues for Consultants
Event Organizer: Seminar Committee
---
Location: WEBINAR–ONLY EVENT!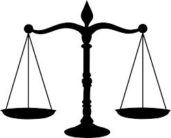 ---
This event is a live online Webinar – Instructions Will Be Emailed to Registrants.  Registrations accepted until 5pm PDT on Thu, March 26.
Operating a consulting business can incur risks, and making a consulting business profitable and rewarding is not easy. This seminar is designed to give a new consultant — or an experienced consultant — tools to help reduce risk and increase profitability and satisfaction.
Key topics detailed during this event include:
Business and Legal Steps for Operation of Consulting Business

Forms of Business; Sole Proprietor, Partnership, Corporation
Contracts
Insurance
Getting Paid

Dispute Resolution

Arbitration
Mediation
Administrative Claims
Litigation

Introduction to Intellectual Property Protection

Copyright
Trademark
Patent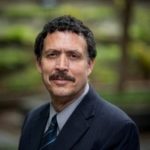 About the speaker,  Jonathan Sweet, Esq.
of Law Offices of Jonathan J. Sweet
Jonathan Sweet is the principal of the LAW OFFICES OF JONATHAN J. SWEET, located in San Jose, CA. He regularly represents consultants and businesses on legal issues, and also serves as an expert witness and consultant on various legal subjects. Jonathan has 33 years of experience as an attorney, and he has given numerous talks and seminars on legal topics. He is available to act as a professional arbitrator or mediator when retained by either the parties or the parties' attorneys.
Mr. Sweet has taught legal courses at Lincoln Law School of San Jose since 2004, California Construction Law through San Jose State University Professional Development Department in 2002-2003, and Construction Law at the University of San Francisco School of Law in 1994, and 1997.  He has been a CNSV member since 2008, a member of the Board of the Peninsula Builders Exchange (PBX) since 2002, President of the PBX in 2015-2017, and a member of the Legal Advisory Committee of the California Association of General Contractors (AGCC) in 1990-2008.
Jonathan wrote AVOIDING OR MINIMIZING CONSTRUCTION LITIGATION (John Wiley & Sons, Inc., 1993), and is the author of a major reference source on construction law, SWEET ON CONSTRUCTION INDUSTRY CONTRACTS/MAJOR AIA DOCUMENTS, 7/e (Wolters Kluwer Law & Business, 2020). He received his BA from UC Berkeley in 1978, and his JD from the Univ. of San Francisco in 1985.
---
Location: WEBINAR–ONLY EVENT!
---

Access to these recordings is limited to paid webinar attendees and CNSV members.
If you are a CNSV member, please:
If you attended the March 27 webinar, enter your email here: