Conference: Server Design Summit 2012
Tuesday, Nov 27, 2012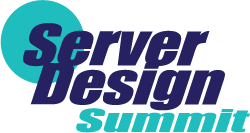 ---
Server Design Summit is a 2-day conference: November 27-28. Through Nov. 21 at Server Design Summit, use Priority Code "IEEE" to register with a $100 discount for the full conference or for free admission to the Exhibit Floor and open sessions.
Server Design Summit will cover the latest trends in designing for next-generation virtualized servers in the cloud computing era. From simple blades to powerful high-end systems, servers are the key to managing networked computing.
Keynote speakers include Sun co-founder and Arista Chief Development Officer Andy Bechtolsheim.
---
Location: Server Design Summit
Santa Clara Marriott, 2700 Mission College Blvd., Santa Clara, CA 95054
View Map & Directions